Credit card skimmer tries her luck at Chesterfield SunTrust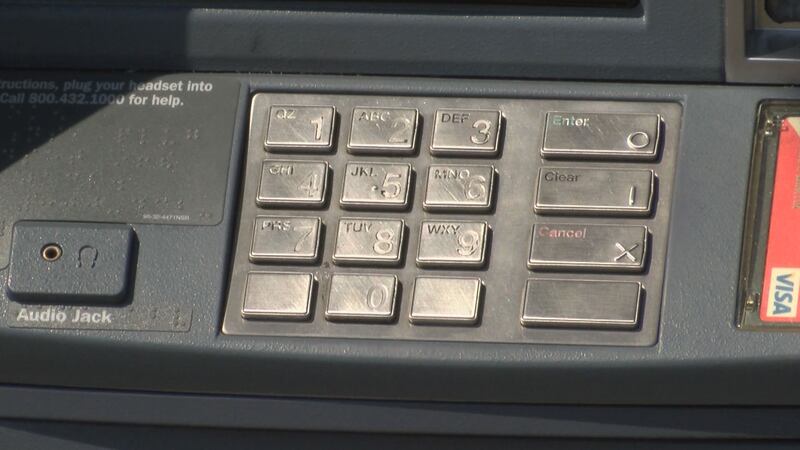 Published: May. 5, 2015 at 9:16 PM EDT
|
Updated: May. 15, 2015 at 9:37 PM EDT
CHESTERFIELD, VA (WWBT) - Police say Shedonna Tilghman tried to take money from several accounts using stolen bank information.
Chesterfield Police says this was not a case where someone stole credit cards and tried to use them. Instead, blank cards were programmed with stolen information.
Ask most bank goers what troubles them most these days and identity theft is sure to top the list.
"I think everyone is concerned about that," says banking customer Patricia Spencer.
Especially when a 2015 survey from Javelin Strategy & Research indicates 12.7 million Americans were victims of identity fraud.
"It's extremely scary. We live off our money and we work hard for it, so no one else should be able to access it," says banking customer Cayce Thomas.
But police say that wasn't the case last week, when Tilghman, 56, came to the SunTrust on Jeff Davis Highway.
According to investigators, she tried to withdraw money with 15 different cards all reportedly programmed with stolen information.
In the wake of crimes like this and major data breeches, experts say it's more important than ever to be vigilant about your credit.
"Your front line resource is checking your bank account on a regular basis and checking your credit card on a regular basis," Rebecca Gershowitz said. Gershowitz is with the non-profit Clearpoint Credit Counseling Solutions.
She also suggests using cash.
But, if you do use your debit or credit cards, make sure your using secured online sites and reputable ATMs or stores to withdraw cash.
And, if you really want to protect your credit:
"If you know you're not going to be opening any new lines of credit or accounts, contact the credit bureau and put a freeze on your credit report, so that no new accounts can be opened without your knowledge," Gershowitz said.
If you see unauthorized activity on your account, contact your bank or credit card company immediately.
Police reported skimming issues at that same site last month- where at least one customer was affected.
A police spokeswoman said investigators don't believe the two cases are related.
Tilghman is out on bond. She's due back in court in July.
SunTrust bank issued a statement when asked for comment on the incident:
It's important to note that skimming is an industry issue, not one unique to our company.   It highlights why it's important for people to pay close attention and monitor their accounts no matter where they bank.  If someone sees suspicious activity on their account, they should alert their financial institution as soon as they are aware of it.
When we detect a skimming device or fraudulent activity stemming from a skimming device, we determine users of the machine who might be at risk.  We proactively reach out to those who may have been affected, and monitor and work to protect their accounts including reissuing new cards and reimbursing them for fraudulent transactions.

Copyright 2015 WWBT NBC12. All rights reserved