VCU students run food pantry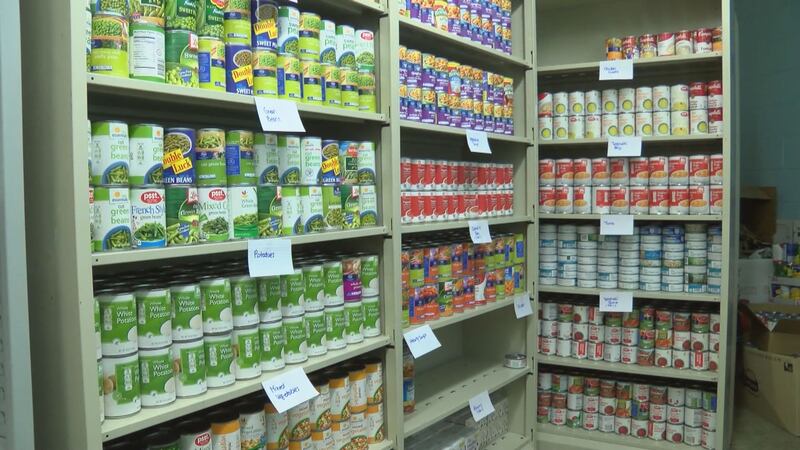 Published: Apr. 10, 2015 at 8:35 PM EDT
|
Updated: Apr. 20, 2015 at 6:18 PM EDT
RICHMOND, VA (WWBT) - There is a growing trend on college campuses that you may not expect. Food banks are popping up at universities everywhere, including VCU.
It's hard for many to believe they are such a necessity. But the high cost of higher education is one reason.
"When you think of hunger, we don't think of college students," said Terrence Walker. But he says it's a big problem.
Terrance Walker is the faculty advisor for the student run Ram Pantry.

"I think there is still think there is still this myth that students leave home with a check book and anything they need they call home and get," he said.

That is not the case and that's why Ram Pantry was started more than a year ago.

"The first week we opened we had over a hundred and 20 students in line," Walker explained.

Since then over 2000 students have made trips to the pantry for emergency food. Weekly anywhere from 30 to 100 students stop in.

The pantry is open twice a week and you won't find chips and soda on these shelves but rather vegetables and other healthier items to help students get the nutrition they need.

Across the country there are hundreds of campus food banks popping up. Walker estimates there will soon be more.

"We've had Virginia Union visit Ram Pantry. James Madison and several other schools that have come here to ask us how to set up pantries on their campus as well," Walker said.

But why are the need for pantries like this seems to be on the rise?

"We have to take into consideration that we have people coming to campus for the first time, the first person in their family with limited resources. We have to take into consideration we have non tradition students with families," Walker told us.

He says tuition hikes may also play a role.

VCU started a food bank after a poll showed 56 percent of its students had gone without food at some point, and not on purpose.

Copyright 2015 WWBT NBC12. All rights reserved