On Your Side: Walmart denies negligence after cart damages customer's car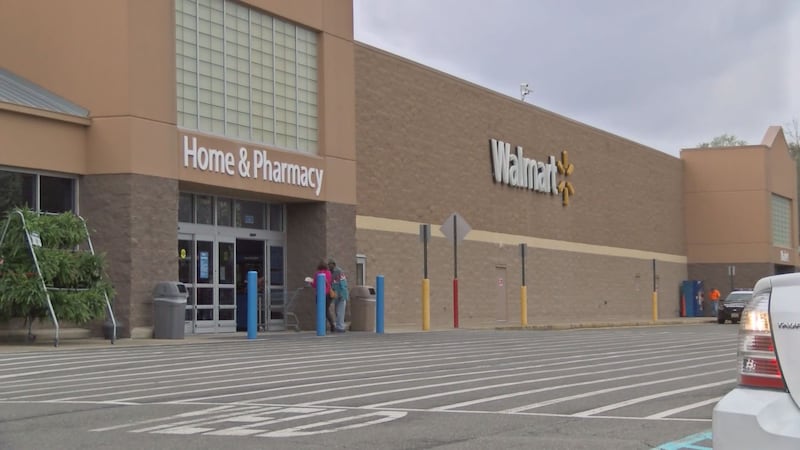 Published: Apr. 7, 2015 at 8:07 PM EDT
|
Updated: Apr. 7, 2015 at 9:51 PM EDT
RICHMOND, VA (WWBT) - You're in a store parking lot when a grocery cart crashes into your car and makes a dent. Who's responsible and who should pay: you or the store?
That runaway shopping cart scenario played out at the Walmart on Forest Hill as Sherman Price says he was sitting in his car waiting for his nephew to finish shopping for him. He says he saw it coming.
"But there was nothing I could do. I'm in a chair. I couldn't get out to stop it," he said.
Price says an employee removed the windblown basket off his car parked in front of the store in a handicap spot. He didn't get out to inspect his car when it happened.
"The wind was so high that evening, when it hit it made a bang noise," Price said. "But I didn't think that it had done enough damage to jam the door. But when I got home, I couldn't get out of the car. Someone had to take a screwdriver and pry it and open the door so I could get out."
Store surveillance cameras caught everything. Price filed a claim, which was denied a week or so later.
"To me, they should man up and be responsible," he said. "I mean, it's their property. It's their basket. You know I didn't do anything. They should pay for the damage."
Typically, neither side wants to pay. Price said he fears his insurance rates will increase if he makes a claim, and Walmart isn't looking to pay every customer with a claim but says each case is reviewed individually.
In a statement, Walmart denied negligence on the store's part. The statement reads, "We regret that a customer's car was damaged in our parking lot. After reviewing this incident, including surveillance video, it is clear that the parking lot was properly maintained by an associate and the accident was due to another shopper allowing a cart to roll into the vehicle."
"They don't feel like they need to pay because an employee didn't leave the basket out there, which doesn't make any sense to me," Price said. "They have employees who gather the baskets up to get them inside the store. An employee could have left the basket there. It's just in front of the store."
Price says he eventually got the dent fixed for $200.
Copyright 2015 WWBT NBC12. All rights reserved.