Local authorities give insight on transporting prisoners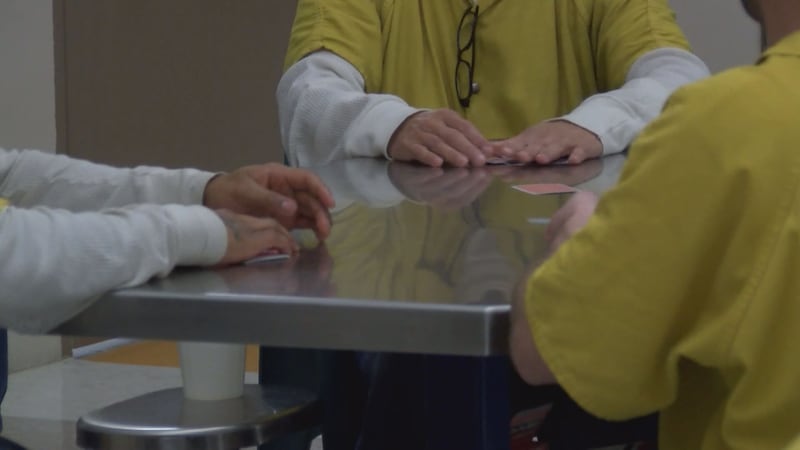 Published: Mar. 31, 2015 at 8:26 PM EDT
|
Updated: Apr. 10, 2015 at 8:26 PM EDT
This is the second time an inmate escaped from custody at a health facility in the state within the last week. The first happened right here in the Richmond area.


RICHMOND, VA (WWBT) - From maximum security to an everyday open facility like VCU Medical Center, inmates are transported daily and it is up to law enforcement officials to make sure that transition to hospitals or anywhere happen seamlessly. 
 
"We are responsible for them, we stay with them during treatment, we stay with them the whole time even with the doctor," Richmond Sheriff C.T. Woody said,
 
For safety reasons, Woody couldn't go into detail about what is done specifically, but assured that transportation of inmates from inside the Richmond City Jail to anywhere is done so securely and safely. 
 
The same goes for transporting inmates at the Chesterfield County Jail. Lt. Donald Huff showed off specially equipped vehicles used to take inmates to hospitals or courtrooms. 
 
"They are in full restraints when they are transported, regardless of the transport. If it is a hospital transport, we always have at least two deputies with them," Huff said.
 
Robert Hanna escaped from a treatment facility in Chesterfield last week, but authorities say it's rare for transported inmates to escape in our area. But you always have to be cautious. 
 
"We have to treat all inmates as dangerous inmates because you don't know what they have done in the past that maybe you are not aware of," Huff said. 

Copyright 2015 WWBT NBC12. All rights reserved.