Drone users in Richmond explain regulations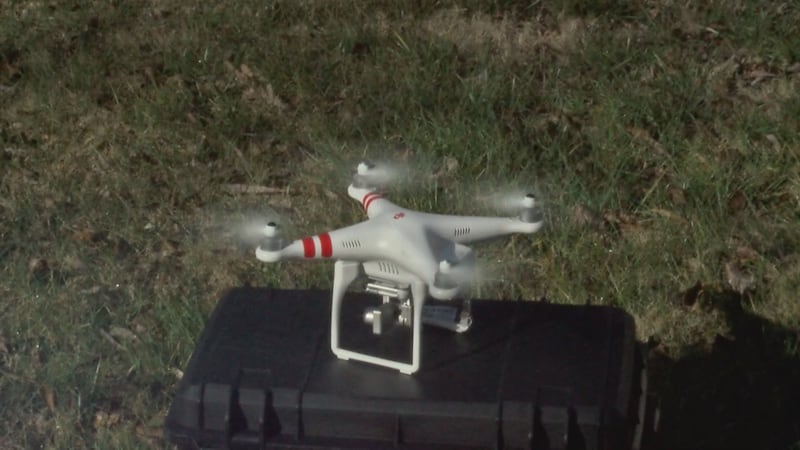 Published: Dec. 31, 2014 at 9:49 PM EST
|
Updated: Jan. 10, 2015 at 9:49 PM EST
CHESTERFIELD, VA (WWBT) - Richmond-area drone users are holding a safety course to help others follow proper regulations for the flying machines.
Whether you're for or against the controversial use of drones, experts say they're here to stay. In fact, the Consumer Electronics Association predicts the market for them has become so popular, it will reach the $130 million sales mark come 2015.
Many received drones under the tree for Christmas and now experts want to make sure new flyers know just what they're doing.
"Very popular…About this years is when it really took off," said Hobbytown USA manager Michael Dayton in Chesterfield.
Even beginners are coming in fascinated by drones.
"You can get a camera as an accessory...dart machine, all kinds of stuff," Dayton explained.
Depending on whose using them, there can be different agendas.
"There's a lot of folks out there flying these things that don't have the same agenda as the model aviation world. They're more concerned with getting a photo or taking some video or selling some real estate," said Scott Strimple with the AeroDrone Aviation Academy.
The commercial pilot says he just wants to make sure flyers keep in mind important safety guidelines. For instance, the FAA restricts flying within five miles of an airport.
"You're going, 'Well, I'm not flying anywhere near an airport,' but it may have just gone that way and you don't know how to fly it well enough to bring it back," he explained.
There are also privacy concerns and user error that could lead to crashes. That's why he's offering a course this weekend for anyone who wants to learn the "do"s and "dont"s.
"We're trying to educate these people that they need to have solid flying skills. They need to understand that they're sharing air space with manned aviation," Strimple added.
Because what goes up must come down, preferably safely.
"All of a sudden the thing was flying itself and now it's not," he said.
The safety course will take place Saturday from 10 a.m. until 2 p.m. at the Million Air Hangar at the Richmond Airport located at 400 Portugee Road. It is free and open to the public.
Copyright 2014 WWBT NBC12. All rights reserved