Federal Lawsuit to be filed against Democratic party primary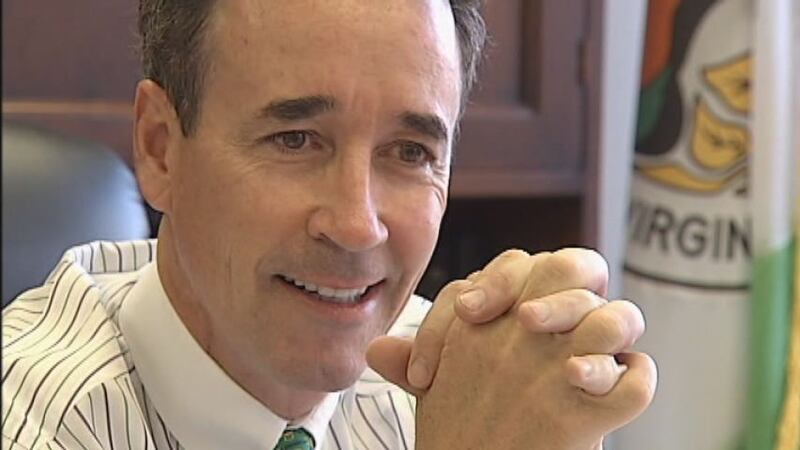 Published: Dec. 20, 2014 at 6:04 PM EST
|
Updated: Dec. 30, 2014 at 6:09 PM EST
HENRICO, VA (WWBT) - A federal lawsuit is in the works to prevent the Democratic party from picking a candidate, following Delegate Joe Morrissey's announcement to run in the special election in January.
A firehouse primary is scheduled for Monday to pick a Democratic nominee for Morrissey's 74th District seat.

While Morrissey was back inside his law office Saturday, his law partner Goldman made a big statement, saying a possible federal lawsuit is on the way that could put Monday's primary on hold.

This comes just days after Morrissey announced his resignation heading into the special election on January 13th.

Paul Goldman says this is not about Joe Morrissey- even though he's advising him to bow out of the primary.

Instead he says it's over "disenfranchised voters" - who he feels are being left out of what he calls a "sham process." 

At an impromptu press conference outside of the state Democratic Party headquarters - former party chair Paul Goldman made his feelings known:

"The democratic party ideals are to enfranchise. I've spent my life trying to get people more votes, giving everybody equal rights, how can I condone a process that was chosen for the exact opposite reason?" says Goldman. 

He's talking about the Democratic party's nominating process after Delegate Joe Morrissey announced he would resign after he was convicted for contributing to the delinquency of a minor.

Goldman is Morrissey's law partner and friend.  

He advised him against participating in the process which will allow 100-members of the Democratic Committee to vote in a firehouse primary, instead of opening it up to the entire 74th district.

"It's talking about 100-people, 100-people, there's never been anything like this. Ever," he says.

Late Saturday afternoon, Delegate Morrissey contacted NBC12 and gave us this statement:  "I am shocked that 100-party bosses have shut the door on thousands of African-American voters and I am not going to be a part of that process."

But, Goldman's fight is not over, Monday morning he's assisting another lawyer as she prepares to file a preliminary injunction in Federal District Court in hopes of stopping Monday's primary.

"Somethings you just don't think you'd have to fight against," says Goldman shaking his head. "I mean, how many times do you have to fight to give people the right to vote?

The Virginia Democratic Party says it's completely within its rights to hold the primary this way.

A spokeswoman tells us:  "Virginia code grants parties autonomy over their own nominating process. The nominating committee is operating in accordance with the law."

As for Delegate Morrissey, while he's not going for the Democratic nomination, when asked if he would as an "independent"- he indicated he would.


Virginia Democratic Party is just releasing it's final list of candidates for Monday's primary.
Spokeswoman Morgan Finkelstein tells NBC12, Lamont Bagby, Kevin Sullivan, and Floyd Miles Senior all have a shot at the Democratic nomination.
Copyright 2014 WWBT NBC12. All rights reserved