Del. Joe Morrissey agrees to plea deal in teen sex case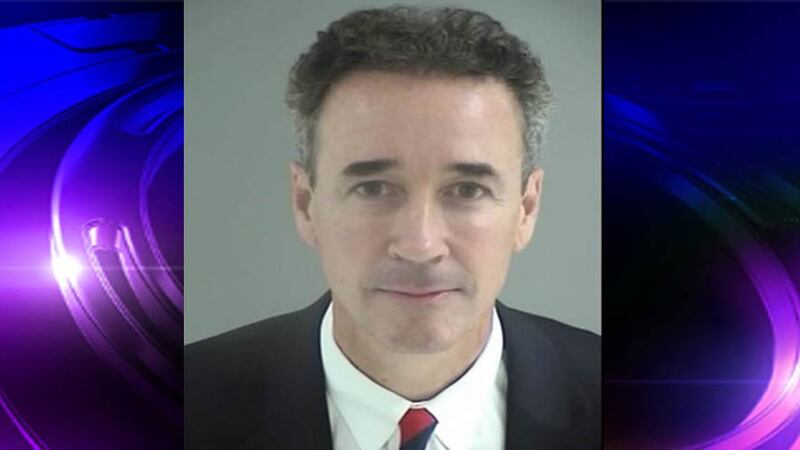 Published: Dec. 12, 2014 at 7:08 PM EST
|
Updated: Dec. 13, 2014 at 1:02 PM EST
HENRICO, VA (WWBT) - Delegate Joe Morrissey accepted a plea deal Friday in connection with his relationship with a 17-year-old girl.
Under the agreement, Del. Morrissey (D-Henrico) entered an Alford Plea to one misdemeanor count of contributing to the delinquency of a minor. The Alford Plea means he does not admit guilt, but understands there's enough evidence for him to be found guilty at trial. All other charges against Morrissey were dropped.
The judge sentenced Morrissey to 12 months in jail with six months suspended. He will serve three months at Henrico Jail East and will be eligible for work release to practice law and serve in the General Assembly.  He will have to wear a GPS monitoring device.
"Fighting Joe Morrissey for the first time in his life admitted his guilt, his wrongdoing in a criminal case and he will be serving six months in jail," says special prosecutor Bill Neely.
"Let me stateunequivocallyy andun categoricallyy that he believes he is not guilty," countered one of Morrissey's lawyers, Ward Armstrong.
The case stems from a sexual relationship prosecutors say the 55-year-old had with a teenage part-time receptionist at his law office last year.
She is now 18 years old and has denied, along with her mother, the sexual relationship.
But prosecutors say Henrico Police have continued to document interactions and alleged texts indicating a possible relationship between Morrissey and the teen throughout the investigation.  "She spent the night with him at a hotel in Norfolk in October when she was still 17 and they were seen together off and on dating across Richmond, Henrico during this entire investigation," says Neely.
Her mother spoke out for the first time oFridayay showing support for Delegate Morrissey.  "On behalf of my daughter she has expressed the best thing that's ever happened to her is working the 3.5 weeks at Mr. Morrissey's law firm," the mother said.  "The reason, and the only reason we are here today is because of a jealous friend of hers and unnamed family members that wanted to take Mr. Morrissey down for whatever reason."
Morrissey's lawyers gave reasons as to why "Fighting Joe" decided not to fight back, including his young daughter and his service on the General assembly.  "His entry to the Alford Plea today was merely his expression to end this, to continue to be a father, to continue to be a valued public servant, and that's why that was done," says Armstrong.
A grand jury indicted Morrissey on charges of supervisory indecent liberties with a minor, electronic solicitation of a minor, possession of child pornography and distribution of child pornography. He also faces a misdemeanor charge of contributing to the delinquency of a minor. Those charges could have led to a prison term of up to 30 years and have forced Morrissey to register as a sex offender. Instead, Morrissey reached the deal before heading to trial on Monday.
The teen was a receptionist for three weeks before an incident on August 23, 2013 when her father called police to Morrissey's home. The girl was taken by police from Morrissey's home, but denies she ever had an inappropriate relationship with the politician. Her mother says she gave her permission to be at the home and her lawyer says the father does not have custody of the teen.
Court documents show the teen started working at the firm on August 5, 2013 and her lawyer admits she claimed to be 22 on her application. A copy of her job application and resume provided to the media back up her claim. However, prosecutors believe Morrissey was aware of the girl's true age prior to the alleged incidents.
Prosecutors say the night of August 23, 2013 was not the first time the pair was intimate. They argue Morrissey took the girl out for dinner repeatedly after she started working at the firm and that on August 20, 2013 the two had sex repeatedly at his office. Police have copies of text messages from both parties confirming the sexual encounter, according to the court documents.
The next morning, prosecutors say Morrissey sent the teen a text message asking her for a nude photograph, which she sent to him. Prosecutors say Morrissey then sent the photo to a friend.
A lawyer representing the mother of the girl has said the two had no inappropriate contact. Rob Walker said the girl was there with her mother's "permission, blessing, approval and full knowledge." The girl's mother also told officers her daughter told her that at all times Morrissey was a gentleman and acted in a professional matter, according to Walker.
The special prosecutor called the teen and her mother "less than cooperative," saying they gave conflicting and contradictory statements to police. Bill Neely also said the teen remained employed at the firm until August 30, 2013 used Morrissey's Lexus for several more weeks and spent the night with him at a Norfolk hotel in October 2013 while still a minor. Morrissey said she was there as part of a school project to watch a defense lawyer at trial, but the lawyer says the woman remains adamant that she did not have sex with Morrissey at any time
While both parties have claimed their phones were hacked or the incriminating text messages were planted by a third party, law enforcement have no credible evidence to substantiate those claims, according to the court documents.
Morrissey denied the charges and refused to resign from the Virginia House of Delegates seat.
Copyright 2014 WWBT NBC12. All rights reserved