NBC12/ WHAN Radio High School Football Top 10- Week of 10/27/14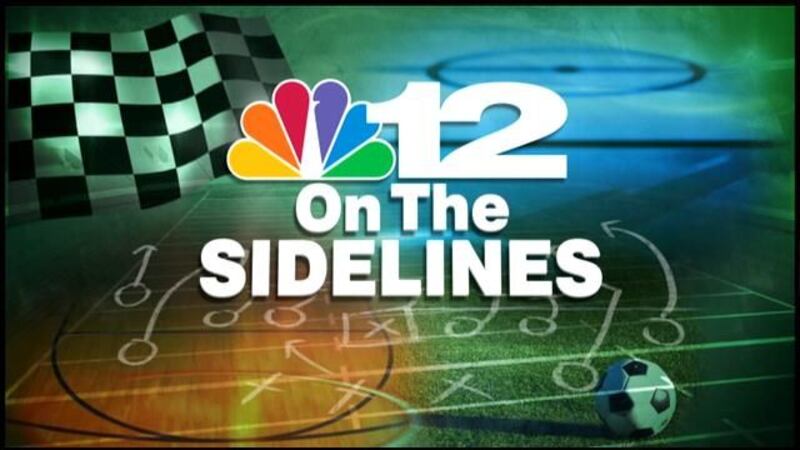 Published: Oct. 29, 2014 at 4:35 AM EDT
RICHMOND, VA (WWBT) - Here is the latest NBC12/ WHAN Radio High School Football Top 10, which is released every Tuesday during the season:
1) Highland Springs (8-0, was #2)- The Springers become the third team to be ranked number one in the poll, earning the spot this week after an 18-6 over Henrico on Saturday. Loren Johnson and company finish with two tough games. Atlee visits Highland Springs this Friday, before the Springers end the regular season with Varina. Two more wins, and you can probably count on a number one playoff seed for Highland Springs.
2) Hermitage (8-0, was #1)- Hermitage remained undefeated, despite being over-taken by Highland Springs at the top. This doesn't mean the Panthers aren't worthy of it, but voters may have given more weight to the schedule of the Springers. Herm took down Mills Godwin, 42-24. to improve to 8-0 and appears to be headed towards its fifth season of at least ten wins in the last six years. The Panthers host John Marshall this Friday, before finishing out the season with J.R. Tucker.
3) Manchester (8-0, was #3)- The Lancers pitched another shutout, topping George Wythe, 75-0. It was apparent that Tom Hall and his coaching staff were testing out the running game during the contest, as Manchester moves forward without Justin Pendergrass, who is out with a fractured fibula. Manchester will face tests in its final two regular season contests, hosting James River this Friday and closing out at L.C. Bird.
4) L.C. Bird (7-1, was #4)- Bird took care of Cosby in much more dominating fashion than many expected, rolling past the Titans, 60-0. It was a dominant showing to extend its Dominion District winning streak to 29 games. Jalen Elliott, Stephen Mines and Tyler Wilkins continue to pace the Skyhawk offense. They'll travel to Clover Hill on Friday.
5) Atlee (7-1, was #6)- The Raiders were down 16-0 to Armstrong last Friday and trailed 22-14 in the second quarter. That's when they rattled off 56 straight points en route to a 70-22 victory. The rally saw efforts from all three phases of Atlee. Roscoe Johnson's squad will face what may prove to be it's toughest test of the regular season on Friday at Highland Springs.
6) Thomas Dale (6-2, was #5)- A 27-6 win over Petersburg last Friday marked Dale's sixth straight victory, as they continue to make a strong push towards the postseason. Friday the Knights visit defending state champion Dinwiddie, the second state champ they've faced this season. Dale fell to Bird in its second game on a Hail Mary.
7) Dinwiddie (7-1, was #8)- For the second straight week, Billy Mills watched his Generals escape with a win after a close call. Dinwiddie topped Hopewell, 28-17, but had to rally after trailing 17-14 with about seven minutes to play. The Generals will host Thomas Dale on Friday in a match-up of two teams on long winning streaks, Dinwidde at seven, Dale at six.
8) Benedictine (7-2, was #9)- The Cadets rolled past Fork Union, 48-7, to bounce back from its loss at Woodberry the week before. Benedictine will close out its season against traditional VISAA power Liberty Christian this Saturday, before the playoffs begin the following week.
9) Monacan (6-2, was #10)- Monacan came off a bye week with a 36-7 win over Clover Hill. The Chiefs won their sixth game, clinching their first winning regular season since 2008, and look ready to add to the count. Monacan visits Midlothian this Friday, before an intriguing match-up with Cosby on the final day of the season.
10) Hanover (5-3, was NR)- The Hawks won their second straight game with a 39-14 triumph at Lee-Davis, and Clayton Cheatham is a big reason why. The sophomore quarterback has been a huge offensive boost for Hanover, accounting for seven total touchdowns in the two wins. The Hawks head to Varina on Friday.
Dropped Out- Henrico (6-2)
Receiving Votes- Powhatan (7-1)
Copyright 2014 WWBT NBC12. All rights reserved.