NBC12/ WHAN Radio Top 10- Week of 10/13/14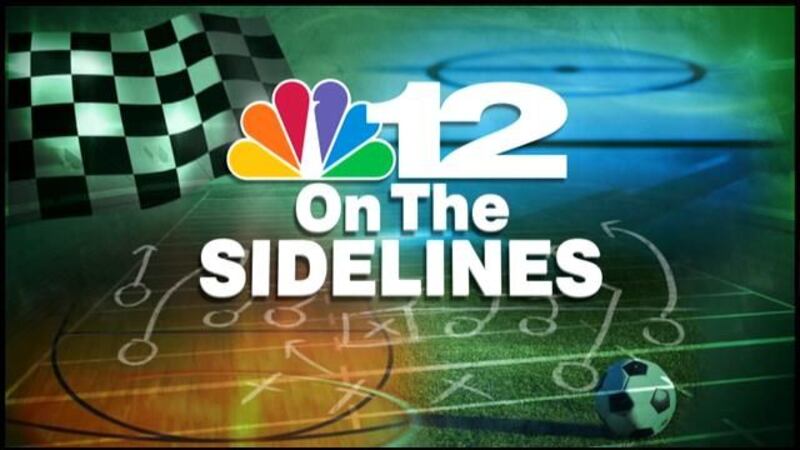 Published: Oct. 15, 2014 at 4:20 AM EDT
|
Updated: Oct. 15, 2014 at 6:19 PM EDT
RICHMOND, VA (WWBT) - Here is the latest NBC12/ WHAN Radio High School Football Top 10 poll, released every Tuesday during the high school football season:
1) Hermitage (6-0, was #1)- The Panthers are number one for the second straight week, after taking care of Deep Run by a 51-0 score. Johntae Wilson fueled the victory with his best game as a Panther thus far. Hermitage will look to keep its perfect season intact this Friday when it travels to Douglas Freeman.
2) Highland Springs (6-0, was #2)- The Springers handed Armstrong its first loss of the 2014 season with a 35-30 win and kept its offense moving right along. Loren Johnson continues to use all of his weapons with Marcus Taylor, KC Hinton, Greg Dortch and Juwan Carter among a handful of Springers to step up in the win over the Wildcats. Highland Springs hosts Lee-Davis this Friday.
3) Manchester (6-0, was T3)- Manchester enjoyed an open date and now gets set for its toughest test so far, visiting Cosby this Friday. The Lancers haven't showed any signs of slowing down, outscoring opponents about 40-7 on the season. Three of Manchester's final four opponents have winning records, so the most difficult part of the Lancers' season lies down the stretch.
4) L.C. Bird (5-1, was T3)- How do you respond after having a winning streak snapped? By starting another one, which is exactly what the Skyhawks did this past Friday. Bird took care of Midlothian, 43-7. The Skyhawks should be able to make it two in a row, as they host Huguenot this Friday night.
5) Henrico (6-0, was #6)- The Warriors move into the top five for the first time this season, after earning another impressive win over a team that had dominated them in recent years. Kadofi Wright's TD catch with 20 seconds remaining was the Warriors only score of the game, but it proved to be enough, as Henrico topped Hanover, 7-3. The defense remains among the most impressive in the area, having only allowed ten points on the season and just one touchdown in the six games played. Henrico visits Varina on Friday.
6) Thomas Dale (4-2, was T7)- Thomas Dale overcame a slow start to top Meadowbrook, 28-10, this past Friday night, marking the Knights' fourth straight win. After two heart-breaking losses to open up the season, Dale has shifted into high gear, especially as players get healthy. Eric Finney and Trent Williams are providing the offensive spark for Kevin Tucker's squad. The Knights host Colonial Heights on Friday.
7) Atlee (5-1, was #9)- We saw quite the no-doubter last Friday, as the Raiders jumped out to a 37-0 halftime lead on Varina and went on for the 40-13 win, topping the Blue Devils for the second straight year. Atlee did the job both on the ground and through the air, as many players were involved in contributing to the win. The Raiders welcome Glen Allen on Friday.
8) Armstrong (5-1, was T7)- The Wildcats may have lost, but they certainly proved they were for real in a 35-30 defeat to Highland Springs. Armstrong showed it was more than just Nigel Chavis, as a complete team effort kept them toe-to-toe with the Springers until late. The Wildcats look to conquer Hanover this Friday and get back on the winning track.
9) Cosby (5-1, was #5)- The Titans fell victim to upset-minded James River last Friday, 13-6. The Rapids scored twice in 21 seconds, aided by a fumble recovery on a kickoff, and kept Cosby from really getting anything started. Things don't get any easier for the Titans, as they face Manchester and L.C. Bird in their next two games.
10) Dinwiddie (5-1, was NR)- The Generals return to the poll on the strength of five straight wins, most recently a 36-0 triumph over Prince George this past week. Billy Mills's defense has now posted shutouts in four of its last five games, as Dinwiddie is starting to resemble a squad defending a state title. The Generals look to make it six in a row this Friday night as they host Matoaca.
Dropped Out- Douglas Freeman (5-1)
Copyright 2014 WWBT NBC12. All rights reserved.