Henrico dad: Hospitalized son could face assault charge
Published: Sep. 10, 2014 at 10:03 AM EDT
|
Updated: Sep. 20, 2014 at 10:04 AM EDT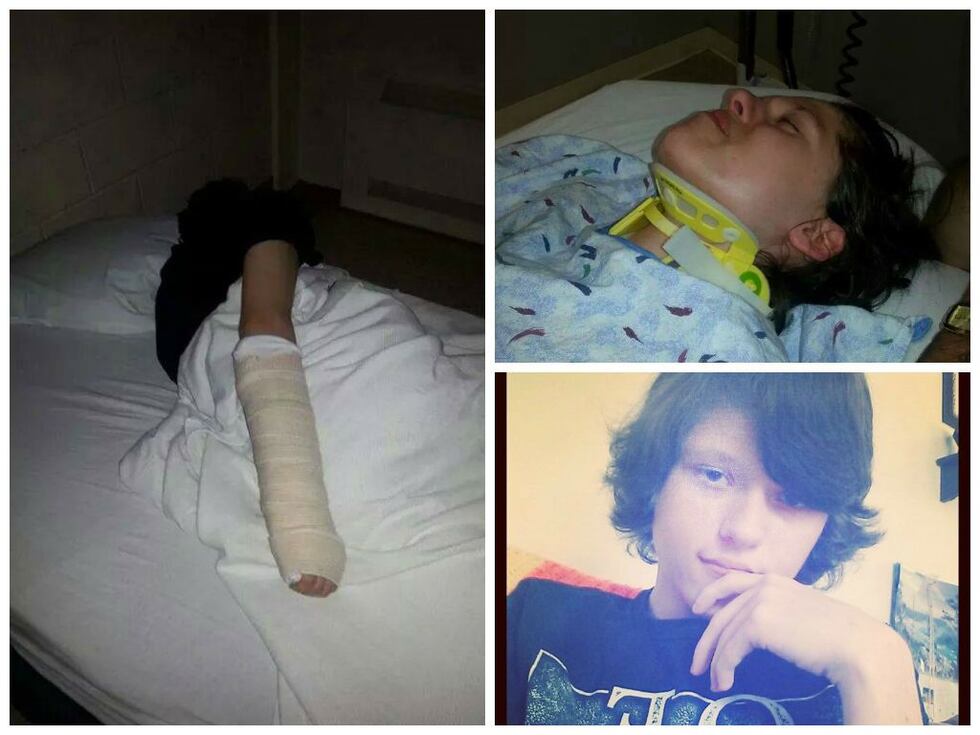 HENRICO, VA (WWBT) - We are now learning more about the moments leading up to the attack on a student at Henrico's Highland Springs High School.
Eric Martin remains in the hospital, but his family is now even more outraged. Eric's father says the young teen could face an assault charge.
"I'm angry, and I'm hurt," said Eric's mother Mary Martin. "He's got bruises all down the spine of his back where he was just slammed on that table."
Martin says the injuries come after Eric got fed up with alleged bullying and decided to fight back.
"He admitted it to the police officer," said Martin. "He did hit him, but he has been bullied by these children the whole time."
Martin says four students were allegedly involved in the fight that landed Eric in the hospital. Eric's father, Earl Martin, Sr. attended a meeting with school officials Tuesday. He says he learned his son could face assault charges.
"And he is taking this hard. I'm taking it hard, Mom is taking it hard," said Martin. "They want to charge my son. They started fussing with each other. It turned into a shoving match...which turned into a hospital stay."
The school also sent an email to parents saying the incident is being dealt with according to their established policies and procedures.  In this case, it seems to be the zero tolerance policy.
"So in other words the four or five boys can beat my boy to death," said Martin. "And he gets one slap in and gets charged, too? That's plain ridiculous."
Mom feels this all makes for unnecessary stress during her son's difficult recovery.
"I'm not going to walk away from this," said Martin. "I want the school held accountable."
Mom says school leaders are working to allow her son to transfer to a different school. Police will only say they are working with the school on this ongoing investigation.
Copyright 2014 WWBT NBC12. All rights reserved.