Mom: Marty's sister being kept from funeral
Published: May. 9, 2014 at 5:30 PM EDT
|
Updated: May. 18, 2014 at 10:26 PM EDT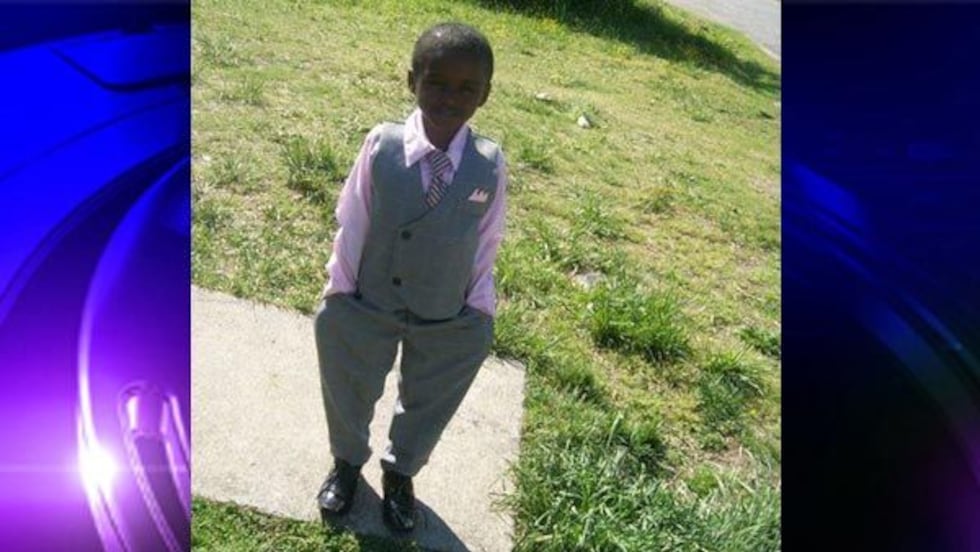 RICHMOND, VA (WWBT) - Thursday, more heartbreak came to the family of little Marty Cobb, who died trying to save his sister from a sexual assault. After a court hearing, his mother told NBC12 authorities are keeping that little girl from going to her brother's funeral.
Sharain Spruill went to court Thursday to fight to see her daughter. The child has not been home she was attacked and Marty was killed exactly one week ago. This was not the outcome she wanted.
"Oh my God, oh my God," she exclaimed.
Click here for full #PrayersForMarty coverage: http://nbc12.com/marty
The pain Sharain Spruill is enduring was palpable. Raw emotion overflowed at the thought of memorializing little Marty without the 12-year-old sister he died trying to protect.

"She ain't going to be able to come to her brother's funeral," Spruill sobbed. "That's wrong."
As she spoke only to us, she couldn't contain her grief.

"They were together," she said. "This is dead wrong. Where is the justice at?"
We were not allowed inside this hearing but a source says the focus was on the little girl. That source explains the purpose was to review the facts of what's been going on.
Click here for efforts to honor Marty: http://bit.ly/1mzSSUM
According to insiders, the 12-year-old, who is at the heart of an unimaginable situation, is being kept from her home because of pending issues with the Department of Social Services.

"My baby ain't going to be able to see her baby," Spruill lamented. "It's really terrible."

Despite the court hearings and the family's history with DSS and the police, this is still a mother in pain, reeling from the loss of one child and now the inability to grieve with another.

"Oh no, why me," she asked.
Click here to leave your thoughts for Marty: http://bit.ly/1kFK92b
Experts say this is going to be a tough journey for this family, but there is hope. Director of Counseling at Safe Harbor Vanessa Durrant says the 12-year-old has a long road ahead, but with the right resources will be able to recover.

"You just take it one day at a time and you just make sure you have the supports in place in your life to really provide all that unconditional love, safety and support," she added.
A hearing for the 16-year-old suspect charged with killing Marty and strangling his sister is scheduled for May 20.
Copyright 2014 WWBT NBC12. All rights reserved