MOST WANTED WEDNESDAYS: US Marshals hunting violent fugitives
Published: Jan. 16, 2014 at 4:51 AM EST
|
Updated: Jan. 26, 2014 at 4:51 AM EST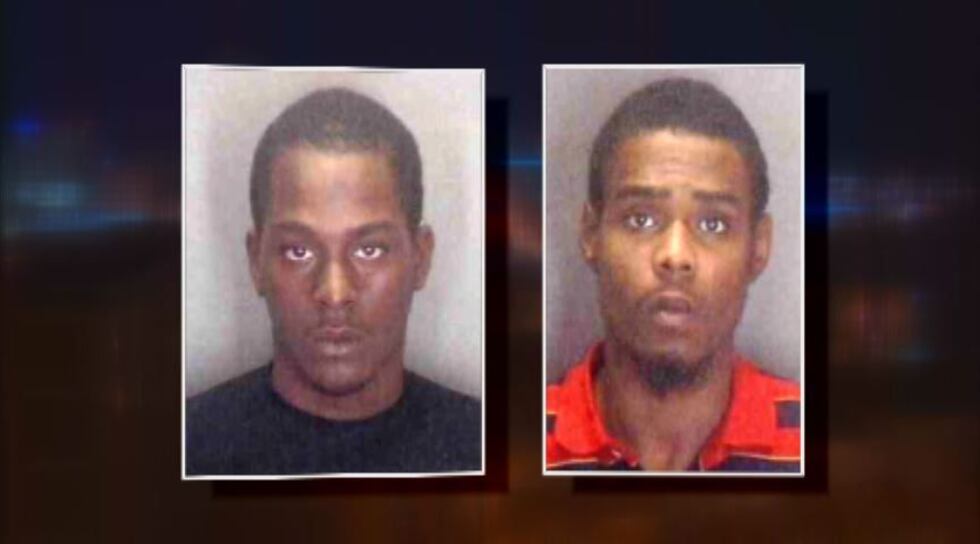 RICHMOND, VA (WWBT) - NBC12 is teaming up with the U.S. Marshals Office to help them catch some of our area's most dangerous criminals. We're calling it Most Wanted Wednesdays and the goal is to get these men, and women off the street and out of your neighborhood.
The U.S. Marshals track down the most vile criminals in central Virginia, we're talking the worst of the worst here.
This week investigators are looking for information on a pair of criminals that have a history of violent crime and major mayhem. The two fugitives have been roaming the streets of Richmond spreading violence and fear.
Jerquell Cheatham and Aaron Johnson are wanted by the U.S. Marshals Fugitive Task Force for a vicious assault that happened back in 2012. Investigators say three armed men emerged out of the shadows of a south Richmond street, with their eyes on a vehicle.
"Two of the individuals approached the driver," said U.S. Marshals Deputy Aaron Rhodenizer.
Cheatham and Johnson began beating the man with their guns.
"The driver was able to escape but not before receiving multiple lacerations on the head and face," Rhodenizer told us.
Both men have an extensive criminal history involving murder, robbery, and drugs.  
"The Marshals service task force has dealt with Mr. Cheatham a few times in the past, 2011 and 2012," said Rhodenizer.
Rhodenizer remembers chasing Cheatham through a Northside neighborhood back in 2011.
"Once Mr. Cheatham came into contact with us he took off on foot," he said.
Police scrambled, setting up a perimeter to rein Cheatham in.
"He was apprehended a short time later," Rhodenizer told us.
Cheatham is now back out on the streets. His last known address is in the 1800 block of Southlawn Avenue. Aaron Johnson's last known address is also in Southside on the 4400 block of Angus Rd.
"We have no known employment, no known hangouts. These types of individuals with a history of committing crimes they'll usually find anywhere they can to lay their heads at," Rhodenizer explained.
Deputies need your help bringing this duo to justice and ending their menace to society.
"That's one of our biggest issues is getting to the community and getting to those people and letting them know how deadly these people are and that they need to be taken into custody and their lives are also in danger," he said.
If you have any information on Jerquell Cheatham or Aaron Johnson, call the U.S. Marshals. The number is 1-877-926-8332 or 1-877-WANTED2. You can remain anonymous and if your call helps lead to an arrest there may be a cash reward.

Copyright 2014 WWBT NBC12. All rights reserved