On Your Side: Toy Drive for Home Again successful
Published: Dec. 24, 2013 at 10:28 PM EST
|
Updated: Dec. 24, 2013 at 11:08 PM EST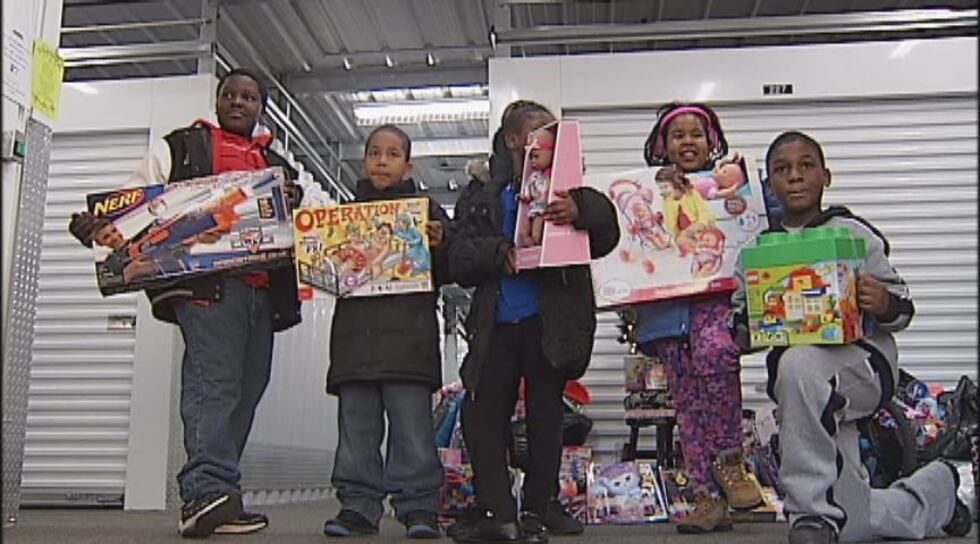 RICHMOND, VA (WWBT) - It was harder this year, but two business owners accomplished what they set out to do - they made a pre-Christmas delivery to "Home Again," a non-profit helping homeless children and families start over.
The community support was huge. They got way more than they expected, and everyone is very thankful. Just when the two organizers wondered if it would happen, people donated clothes, games, stuffed animals, pillows, crock pots, dishes... calling it a toy drive is a misnomer.
It's shaping better lives, and each item pays forward the value of giving.
"I picked up a baby doll, because I love baby dolls," said Winter Jenkins.
"I was excited," said Dania Rawlings. "I thought I was going to grab everything."
"We have families that come in, they've had a fire, they lost everything," said Jolinda Underwood with Home Again. "To a single dad, who might not be living with his children but who wants to give them something, we'll have a closet that they can go to to give gifts to their kids."
Gifts are being wrapped and delivered to families in time for the holiday.
"We just want everybody to feel like family and to feel loved and to feel appreciated during this special time," said Andre Neita, owner of Professional Moving & Storage.
The moving company owner and hair salon operator launched their first toy drive four years ago. This time, they chose to help the non-profit Home Again.
"You're unsung heroes, and you don't get enough credit for what you do," said Anton Cofield.
They also got $1,800 in monetary donations and gifts to last beyond Christmas for children in crisis.
"We will be able to celebrate every child's birthday that comes into our programs," said Underwood. "We'll use them as incentives for the children that are doing well in school."
"Everybody from the community who sent some money or dropped a toy off by us, we want to say thank you," said Neita.
On Christmas Day, without a doubt, there will big smiles and laughter from kids and parents who probably thought the holiday would pass them by. Lifting broken families require many helping hands.
Copyright 2013 WWBT NBC12.  All rights reserved.