Poll: Majority in VA support Medicaid expansion, repealing gay marriage ban
Published: Oct. 16, 2013 at 12:54 PM EDT
|
Updated: Oct. 27, 2013 at 12:08 PM EDT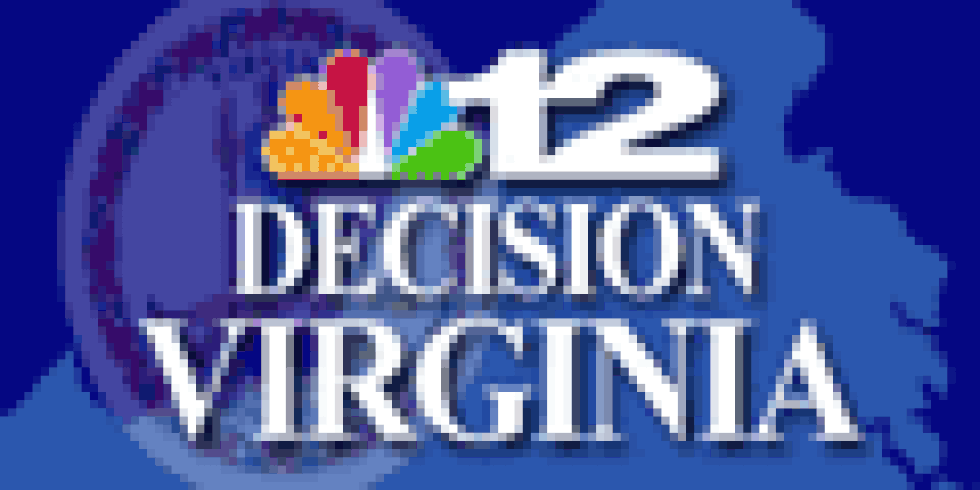 NEWPORT NEWS, VA (WWBT) - A new poll out shows a majority of the Virginia electorate support expanding Medicaid under the Patient Protection and Affordable Care Act, as well as repealing the same-sex marriage ban put in place in 2006.
According to the poll, conducted by the Wason Center for Public Policy at Christopher Newport University, 51 percent of likely voters are in favor of expanding Medicaid, a key centerpiece in President Obama's healthcare law. 42 percent are opposed.
Medicaid expansion, which was made optional in the Supreme Court's 2012 ruling on Obamacare, has the support of a majority of Democrats (86 percent to 5 percent), while Republicans (76 percent to 18 percent) and Independents (51 percent to 42 percent) oppose it.
Support for same-sex marriage continues to grow.
56 percent of likely voters are in favor of repealing the state ban on gay marriage, compared with the 36 percent wish to keep the ban in place.
While there was a split along party lines - more than three out of four Democrats support repealing the ban (76 percent) and 60 percent of Republicans want to keep it - majorities of men, women, whites and African Americans all support repealing the ban.
Nearly 6 out of 10 Independents (59 percent) support repealing the ban as well.
Medicaid Expansion as an Election Issue
According to the Kaiser Family Foundation, which collects data on the implementation of the health care law across the country, 24 states, along with the District of Columbia, have expanded Medicaid under the ACA.
26 states - Virginia included - have yet to do so. The expansion would cover residents whose income reaches up to 133 or 138 percent of the federal poverty level, though states could raise that threshold if they wish.
Under the law, the federal government would assume 100 percent of Medicaid costs for the states through 2017, when it would then assume 95 percent of the cost. Starting in 2020, that would drop to 90 percent. To cover these costs, states would receive billions of dollars in federal aid over the next decade.
Initially, Governor Bob McDonnell expressly opposed any expansion of Medicaid, saying in a letter to Senator Walter Stosch and Delegate Lacey Putney that doing so "would be irresponsible and place crushing financial burdens on future governors and legislatures."
But less than a week later, the Virginia House of Delegates and State Senate passed amendments establishing the Medicaid Innovation and Reform Commission, which many Democrats considered a first step to eventually expanding the program in 2014.
Democratic gubernatorial candidate Terry McAuliffe is in favor of expanding the program in Virginia, while Republican candidate Ken Cuccinelli is opposed to it.
Stark Reversal for Same Sex Marriage
Cuccinelli and McAuliffe also differ in their stances on gay marriage, and the hot-button issue continues to garner support among the public.
When the state ban on gay marriage passed in 2006, it did so by a fairly comfortable margin - 57 percent to 43 percent.
But six years later, the numbers have flipped, with 56 percent in favor of overturning the ban on gay marriage and only 36 percent in favor of keeping it.
Virginia's position on the issue has made national headlines recently, first with the ACLU's decision to file a lawsuit to get the law overturned.
Things escalated with the announcement that the American Foundation for Equal Rights had hired Theodore B. Olson and David Boies - Supreme Court practitioners - to challenge the state's ban on gay marriage.
Cuccinelli has stood by his beliefs regarding the institution of marriage. In a debate last month, he said: "I understand and respect the fact that this is a sensitive issue to a lot of Virginians. But I'm one of those who do believe that the institution of marriage should remain between one man and one woman."
McAuliffe, who ran in 2009 on a platform opposing same-sex marriage, has changed course four years later. In that same debate, he said he would sign a bill repealing the gay marriage ban should it come to his desk.
"McAuliffe and Cuccinelli don't always disagree on these big policy issues, but where they do, a majority of voters are siding with McAuliffe," said Dr. Quentin Kidd, director of the Wason Center for Public Policy.
"The partisan divisions still show in the poll, but McAuliffe's positions appears to resonate across all demographic groups and – except for Medicaid expansion -- with Independents."
The Wason Center for Public Policy poll of 944 registered voters, including 753 likely voters, was taken Oct. 8-13. The survey's total margin of error is +/- 3.2% at the 95% level of confidence.
Copyright 2013 WWBT NBC12.  All rights reserved.