IMAGES OF ISABEL: Central Virginians share their memories
Published: Sep. 17, 2013 at 8:54 PM EDT
|
Updated: Sep. 27, 2013 at 8:54 PM EDT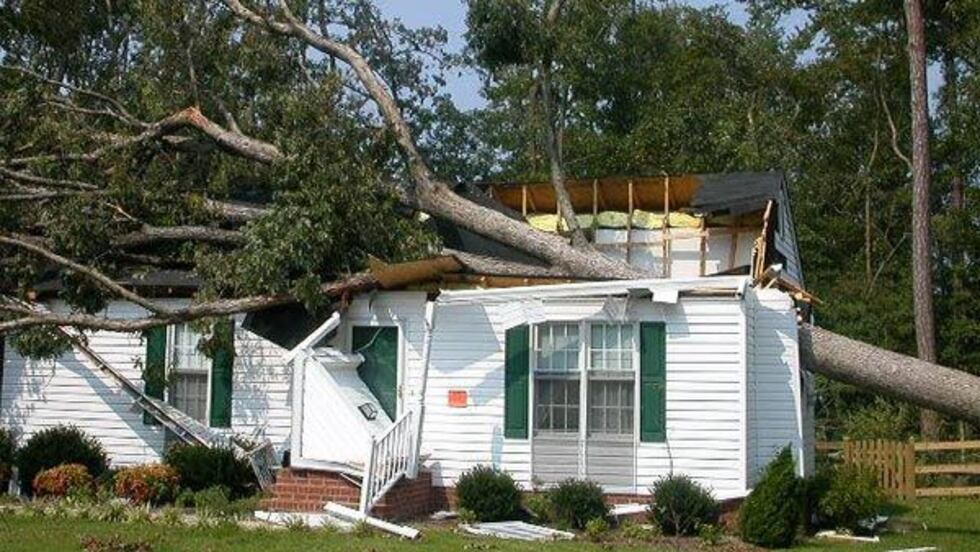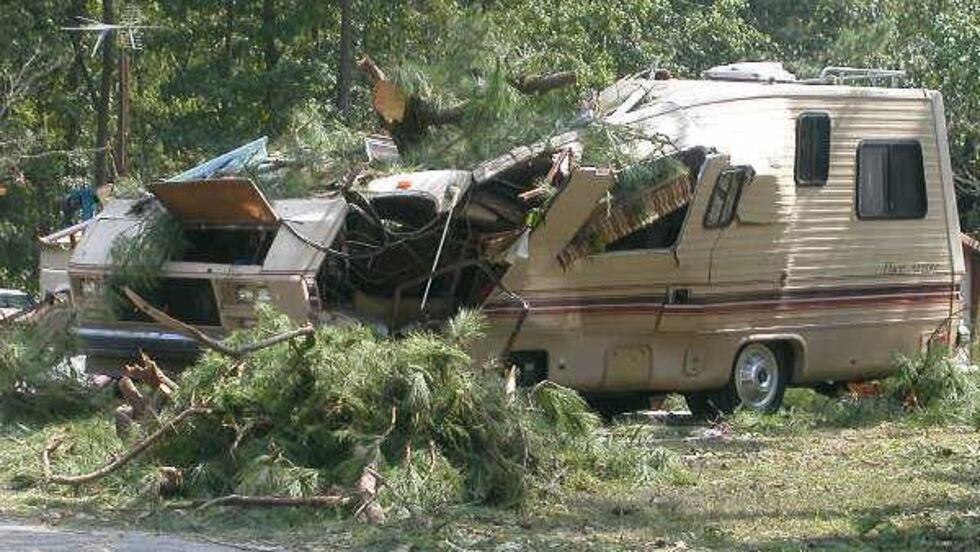 RICHMOND, VA (WWBT) - Hurricane Isabel made its way across Central Virginia nearly ten years ago.
The massive storm knocked down trees and knocked out power to thousands. The anniversary has many wondering where the time went, while recalling images they will never forget.
Shirley Waldrop Edwards shared an amazing picture with us on Facebook of an RV getting crushed by a tree. Her late husband was a building inspector in Hanover where there was some very real damage. She also shared a photo of a home devastated by a tree.
Leslie Lash shared a remarkable image on Twitter of a tree uprooted that dwarfs a small child.
Many remember the fallen trees, that crushed lawn decorations or just left them outside with a lantern, trying to stay busy with no radio or TV to keep them company.
Others had it much worse. Steve Zabel wrote on Twitter, "My daughter was born in Henrico Doctor's Hospital that night. No electricity, no water. One crazy adventure!"
Amy Lacks was a bride to be. She says she got married 10 years ago Friday, "with no power, the hum of a generator and a large tree to walk around and it was absolutely perfect!"
Share your stories with us on Facebook or Twitter. Send us your photos and memories and we'll share some Wednesday on-air.
Copyright 2013 WWBT NBC12. All rights reserved