Redskins and NFL give over $200,000 to John Marshall HS
Published: Jul. 26, 2013 at 10:00 PM EDT
|
Updated: Jul. 26, 2013 at 10:37 PM EDT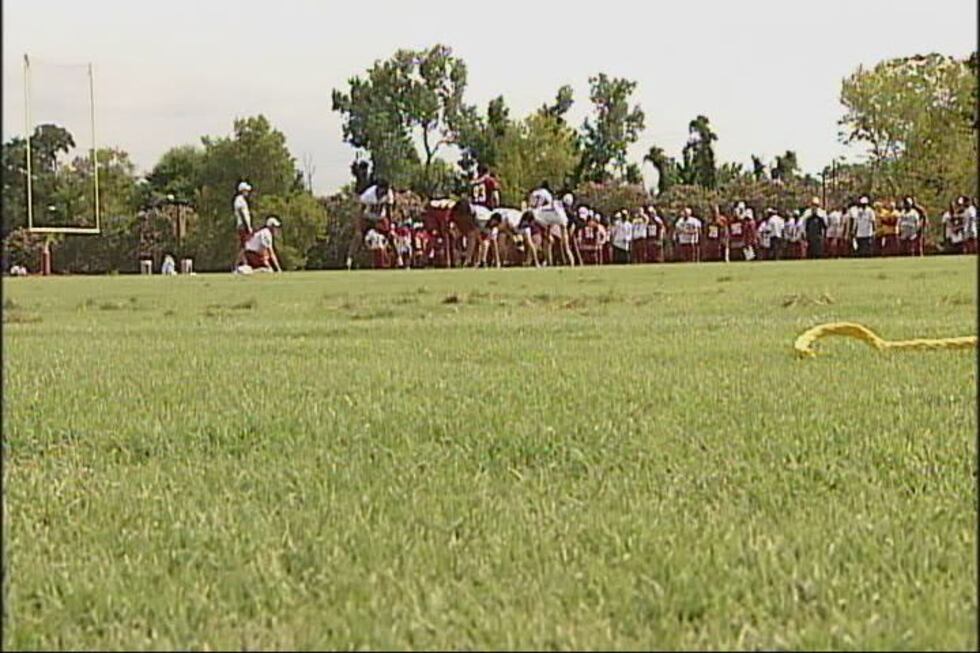 RICHMOND, VA (WWBT) - Sources with the school system and the City of Richmond tell NBC12 John Marshall High School will be getting more than $200,000 through the Redskins and the NFL.
A press conference with Richmond's mayor and the Redskins owner was called for Friday afternoon. After leaving the media waiting for thirty minutes, it was unexpectedly postponed. But NBC12 got a hold of an email that went out to school board members. It says through a grant, the football field at John Marshall High School will be renovated.
The subject line says "good news" and it's all thanks to the Redskins and the NFL. A high school in a part of town with high poverty levels is getting $200,000 to renovate its football field. It means good things for the kids at John Marshall.
That's not the only place Richmond Public Schools students are getting money. Working a raffle, several high school football teams will have a chance to win at least $5,000. School Board Chair Jeff Bourne explains government can't do it alone.
"Anytime you can find great partnerships that are willing to invest in public education and the extracurricular activities and all those things that make up the entire educational experience for our students, it's a wonderful and win-win situation for everybody involved," he said.
Starting Saturday, players from Armstrong, Thomas Jefferson, John Marshall and George Wythe will take shifts selling raffle tickets at the front entrance of training camp. The prize for the public is a Harley Davidson motorcycle with saddle bags signed by the 'Skins 2012 roster. The prize for the kids is $10,000, $7500 and two $5000 rewards.
"We have so many capital needs and we need to pour more resources into our football and athletic teams and so this will help," Bourne told us.
The raffle tickets are $20 a piece. The drawing for the bike will come on the last day of camp. So remember, twenty bucks could mean thousands of dollars for a local team.
"I can't tell you how much that would help any one of our football and athletic programs," Bourne added.
Copyright 2013 WWBT NBC12.  All rights reserved.