12 ON YOUR SIDE: Man loses money in online loan scam
Updated: May. 30, 2013 at 6:06 PM EDT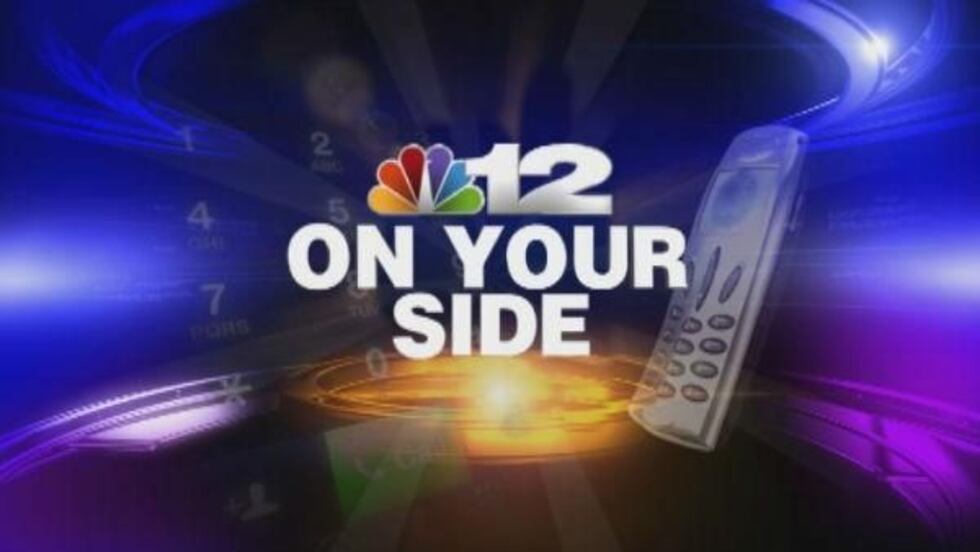 RICHMOND, VA (WWBT) - Scammers have put together a sophisticated scheme to steal from people applying for emergency cash through a company offering services for a payday loan.
If you have to send money to borrow money, it's a bad move. Jacob Coker saw numerous red flags, he says, after he was taken for $420, trying to get a $2,500 payday loan.
This scam hurt numerous victims, including a reputable online company and a bank.
We caught up with Jacob Coker at his work. Coker made a bad judgement call, he says, when he applied for an online payday loan through several different companies. He's not sure where the scam originated.
"He told me that I was scammed and then he hung up on me," said Coker. "He said he was representing Elite Cash Wire and he was telling me I was scammed by an employee."
EliteCashWire.com is an advertising agency - not a financial institution.
Consumers are matched with a cash advance lender. I had long conversations with owner Victor Daniel, who says someone is impersonating his business. He says he's been victimized three times this month and reported each one.
Coker says it started with an email verifying he got approved. Then crooks staged a call - purportedly from his bank - claiming they had $2,500 ready for deposit to his account, but someone had to pay the transfer fee.
Receipts show Coker bought two Green Dot MoneyPak pre-paid cards, $280 to cover the fee and $140 more to satisfy a second problem scammers made up about the lender.
"$420, I know that does not seem like a lot, but when you got mouths to feed and bills to pay, it is a lot," said Coker.
He never got the $2,500 payday loan either.
"No. No. I didn't get any money. I got two kids and I had two weeks without a pay check, so I needed the cash to cover my expenses."
I contacted Dana Wiggins at the Virginia Partnership to Encourage Responsible Lending.
"I don't foresee him getting any of that money back," said Wiggins. "The scammers roll the dice. They know that there's a big payoff in the end. They're charging high rates - or in the case of this gentleman, they know the whole idea is just to scam him out of his money."
Coker says all his emails from the scammers mysteriously disappeared.
"Perhaps they had a sophisticated email system where they allowed the email to expire," said Wiggins. "In some cases, these lenders will use magic jack phones or use numbers that's very similar to a bank's."
I also called the 866 number that showed up on Coker's cell and actually got BB&T Bank. I dialed 8-6-6, but was somehow routed to the bank's legitimate 800 number.
BB&T Corporate calls it unfortunate and says it's a victim too. BB&T is encouraging its customers not to give out information over the internet and to contact the local branch to confirm whether a call is legitimate.
BB&T does not make calls to tell people about transfer fees.
If you've been scammed, call the predatory loan hotline: 1-866-830-4501.
Full statement from BB&T:
"This is a very unfortunate situation. BB&T is always concerned when one of our clients is the victim of a fraud or scam, as our clients' financial security is of the utmost importance to us. Unfortunately, these types of consumer scams are not uncommon in the financial services industry. We encourage our clients to take proactive steps to protect themselves. Here are several characteristics of internet scams that should pose a "red flag":
•  Fees on wire transfers are paid by the sender or are taken by the receiver (bank) from the deposit amount. BB&T does not call a client to tell them to contact the sender about a transfer fee.
•  Most direct deposits are conducted through ACH transfers which generally do not incur client fees.
•  Cash card payments to the deposit sender are often required by these types of scammers.
•  If you are contacted by someone who says they represent your bank, call your local branch to confirm the call is legitimate.
•  Do not give out personal financial information over internet unless you can verify the company with which you are dealing.
If you are a victim of an internet fraud crime, or want more information on internet crime, contact the The Internet Crime Complaint Center (IC3) at http://www.ic3.gov/default.aspx. The IC3 is a partnership between the Federal Bureau of Investigation (FBI) and the National White Collar Crime Center (NW3C)."
Copyright 2013 WWBT NBC12.  All rights reserved.