VA community remembers bad storm two decades later
Published: May. 21, 2013 at 9:31 PM EDT
|
Updated: May. 31, 2013 at 5:48 PM EDT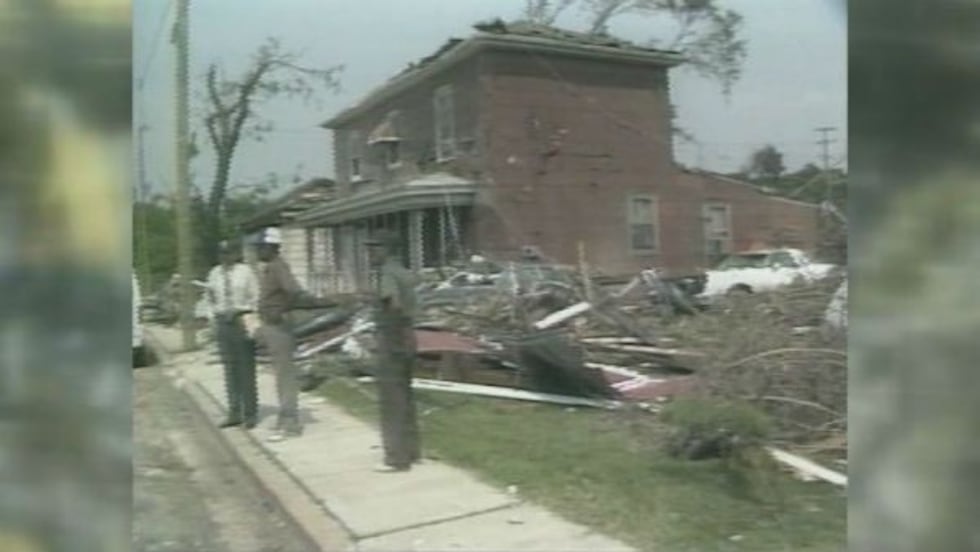 PETERSBURG, VA (WWBT) - A small community in Petersburg knows all too well how horrifying a tornado can be. In 1993, a huge storm system not only devastated Pocahontas Island, the tornado also tore the city's Walmart in half. Four people died. NBC12 re-visited the island to see how it's still standing two decades later.
The Pocahontas Chapel was a site where former slaves were taught but 20 years ago it was destroyed in a tornado. Today, it's still standing in part because of this community's resolve to keep its history alive.
"At 200 mph, it came right through here and destroyed all the houses that we had right there," Richard Stewart demonstrates.
It would be difficult for him to ever forget.
'It's like a nuclear bomb had hit here."
Pocahontas Island is about half a mile away from Old Towne. At its height, it was home to some 250 people. The neighborhood calls itself the oldest black community in the nation and it's standing tall, despite the tornado that ripped through here 20 years ago come August.
"When I looked at the bed that I would've been lying in, because that day I had went to the doctor, I wouldn't be here now," Stewart recounts.
His neighbor, in her 70s at the time, was trapped in rubble.
"Her house crumbled and fell on top of her. She survived it and came out…Even my brother here was thrown completely off the porch. The tornado threw him completely off the porch. He tumbled."
Many who lived here at the time have passed away or moved on. Just 80 people now live on the island, but Stewart is just glad to say his town weathered the storm - with the help of people of all races, all ages - who put their differences aside to help Pocahontas bounce back.
"I said, 'Oh Lord. Martin Luther king, if you just could see this moment now. Oh, what a dream'."
Stewart finds strength in prayer and that's what he taps into when he sees storm survivors in Oklahoma living through the same kind of devastation.
"Hold on. That's all I can say. God is still in charge," he said fighting tears.
As those bitter pictures continue to pour in from Oklahoma, this small community says it can not only relate, it can also offer hope through its own story.
The storm also left $50 million in damage. Pocahontas has a museum running to showcase, in part, how the town rebuilt following the storm.
Copyright 2013 WWBT NBC12.  All rights reserved.