VCU coach claims he lost job for being gay
Published: Nov. 28, 2012 at 3:43 AM EST
|
Updated: Dec. 8, 2012 at 4:01 AM EST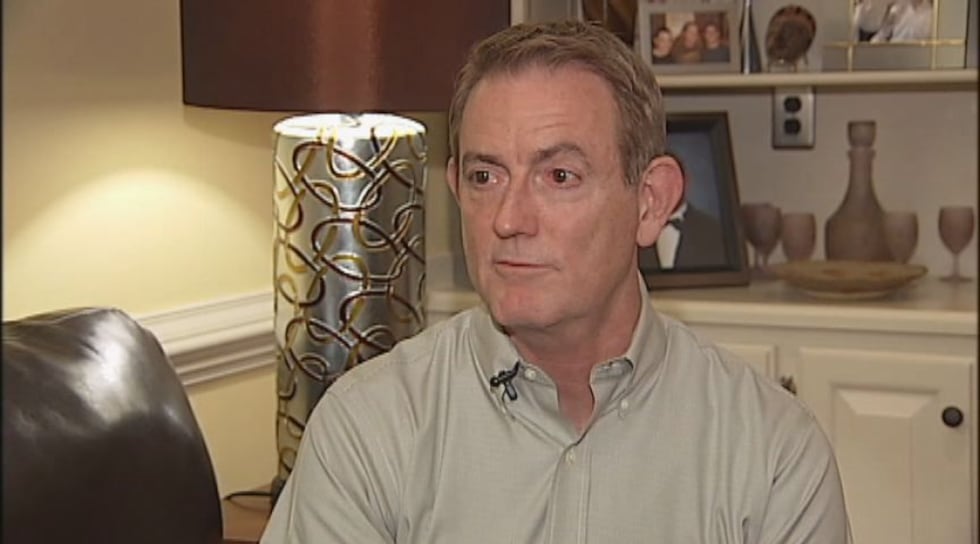 RICHMOND, VA (WWBT) - The head VCU Women's Volleyball coach claims he lost his job because he is gay. Now, James Finley says an investigation has been launched by a new division of the University meant to support diversity.
Finley says he just got back from the Atlantic 10 Conference championship in Pittsburgh, where his team performed better than expected. He said a conference had been scheduled for him with new Athletic Director Ed McLaughlin upon his return.
"We sat down and he was just very short and simply said, 'We want to go in a new direction. We're not going to renew your contract. Thanks for your time.'" recalled Finley of the exchange with the new director, Ed McLaughlin.
Finley said the decision came as a shock, given the team's performance.
"We were 25-6 this year," said Finley. "We moved into a new conference. We were picked to finish 6th and we finished 3rd. We made it to the semi-finals of the A10 Championship. We had a great season. It was the highest winning percentage that we've had with the volleyball program at VCU."
Finley went on to point out that he was brought in to "fix a team in shambles."
He also pointed out that his players boasted a high grade-point average, and graduation rates in keeping with NCAA standards.
It's why Finley said he began to question why he was let go: "It's just unheard of for someone to have a winning record and just get let go."
Finley said McLaughlin spoke to his team shortly after he was let go and that what was said in this meeting gave him pause.
"He tells the girls that they need someone that represents the University well," said Finley. "And that really just stabbed me in the heart. Then I was like 'wow, this guy just absolutely doesn't want to have somebody gay on his staff.'"
Finley said his conclusions don't just stem from the decision not to renew his contract. He pointed to a pattern of behavior that indicated discrimination.
Finley claimed the first time he ever spoke to the new athletic director, Ed McLaughlin, was to learn his contract wouldn't be renewed. And he says McLaughlin regularly avoided him at social events with athletes and donors.
"He would avoid me in public places," said Finley. "I would say hi to him and he wouldn't respond."
Finley also claimed that the only other openly gay employee at VCU was demoted. He says that's why he decided to speak out.
"Ultimately, I came to this decision that I had to stand up, because you know we have a lot of gay and lesbian student athletes," said Finley. "I can't let them down. They have depended on me to have a safe voice and a safe place to be. We should be judged on the job we do. We shouldn't be judged on who we love."
Finley says he would like his job back because he believes in VCU, but even if that doesn't work out, he's glad he spoke up - and Finley's husband, John Sternlicht, agrees.
"I hope and have faith that VCU will stick to its core principals of diversity and anti-discrimination," said Sternlicht.
The University is limited in its ability to respond to this story, because this does involve a personnel issue. However, they did confirm that Finley's contract will end at the end of the year and released the following:
"We adhere to federal and state laws and regulations that protect the privacy of our employees and the conditions of their employment. The employment action was taken in compliance with appropriate VCU employment practices and policies.

VCU and its athletic director, Ed McLaughlin, are fully committed to the core value of diversity – as reflected in the university's diversity statement and strategic plan.  As the Commonwealth's most diverse university, we practice the spirit of that policy statement every day."
- Pamela Lepley
VCU Spokesperson
"A core value of Virginia Commonwealth University – and one that I personally share – is diversity.  I came to VCU because of how the university embraces diversity and inclusive excellence and fosters a community where differences are valued and respected.  It is unfortunate that Mr. Finley feels the decision not to renew his contract was based on anything other than previously stated concerns about the volleyball program.  As I said earlier this month, the VCU volleyball program needs new leadership if it is to achieve athletic and academic success at an elite level nationally.  I am confident about the path ahead and the upcoming search for a new head coach."

- Ed McLaughlin
Director of Athletics
Copyright 2012 WWBT NBC12.  All rights reserved.