12 Investigates: Child poisoned by bathtub
Published: Nov. 12, 2012 at 9:43 PM EST
|
Updated: Nov. 13, 2012 at 4:29 AM EST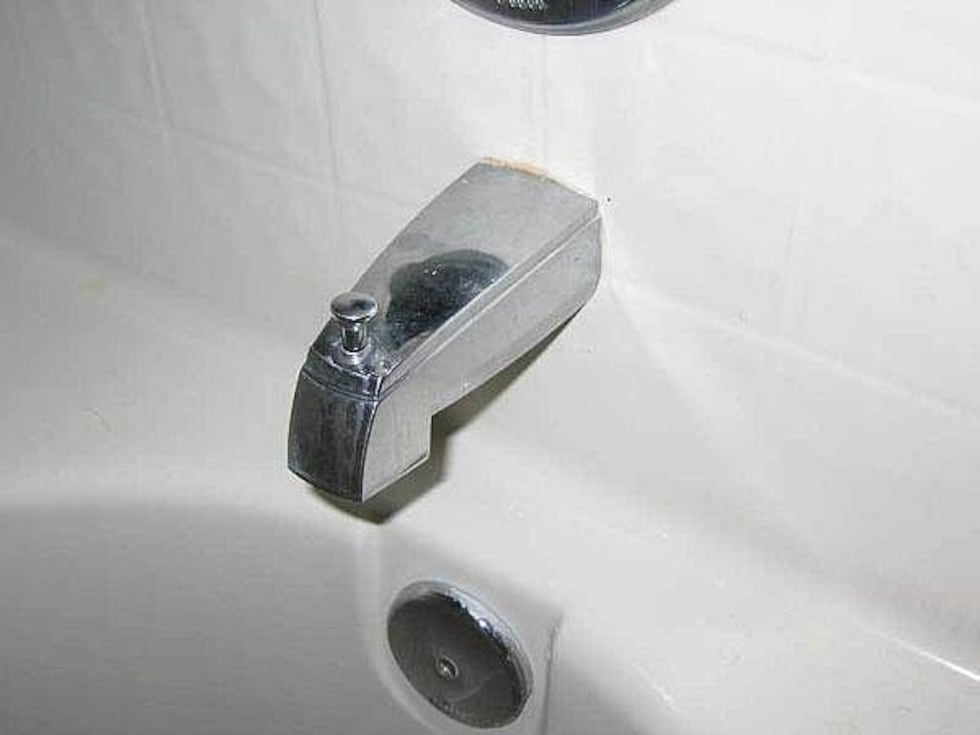 RICHMOND, VA (WWBT) - A warning for parents after a Richmond family discovered a daily bath may have slowly poisoned their toddler.
Melanie Ebsary and her husband moved into their Woodlawn Heights home three years ago. They wanted that charm of an older house.
"It just had that feel. that comfortable feel."
Last year, they welcomed little Ben into their lives. Unbeknownst to Melanie, her quaint Richmond home was slowly poisoning him. "I was completely shocked because we've been very careful with everything that he gets - toys he plays with, foods that he eats."
Ben's pediatrician discovered high levels of lead in his blood during a routine doctor's visit.
A city inspector came out and check the home and found lead in the typical places: the windowsills, in the siding and on the front porch; but Ben never played out there.
What most likely poisoned him is in a place you'd never suspect - the tub in the bathroom.
"The original tub is still here. Which we thought was completely cast iron," said Melanie.
Turns out the tub is a lead and cast iron blend. Ben bathed in the tub everyday, drank the water, and played with his toys here.
"The idea that we sat and let our baby take a bath in a lead tub is pretty disheartening when we found out that was even possible that houses would have lead tubs in them," said Melanie.
Typically, it's lead paint that is the problem, so a tub was unexpected. Lead is most dangerous to young children. It can cause damage to developing organs, especially the nervous system and brain. And it cause learning disabilities and behavior problems.
According to numbers from the 2010 census, eight out of every 10 residential dwellings in the city of Richmond were built before 1978 and may contain lead.
We asked Richmond's Lead Safe Coordinator why Richmond has one of the most aggressive programs in the state.
"Because we have the highest number of lead poisoning children," said Dona Huang.
Last year, the city tested more than 6,000 kids for lead. 43 had elevated lead levels - the most children to test positive of any city or county in the state.
"It's a silent type of danger because most parents can't tell if their kids is lead poisoned," said Huang.
If lead is found in a house, the homeowner or landlord has between 45 and 90 days to have a lead specialist repair the property or be fined. As you can imagine, it's costly. The Ebsary's project is coming in around $7,000.
They are thankful to be able to afford the improvements, but worry many families out there can't.
"Most people don't find out about lead poisoning until it's too late to do anything," said Melanie.
Ben's lead levels are no longer rising and the family has had the tub removed and is almost finished replacing the windows and the porch.
They say if you're buying a house, don't just accept a piece of paper telling you there may be lead in it because it was built before 1978. They recommend having it tested before you decide to buy.
Copyright 2012 WWBT NBC12.  All rights reserved.