13th alpaca dies from dog mauling attack
Published: Aug. 31, 2012 at 7:41 PM EDT
|
Updated: Sep. 5, 2012 at 7:41 PM EDT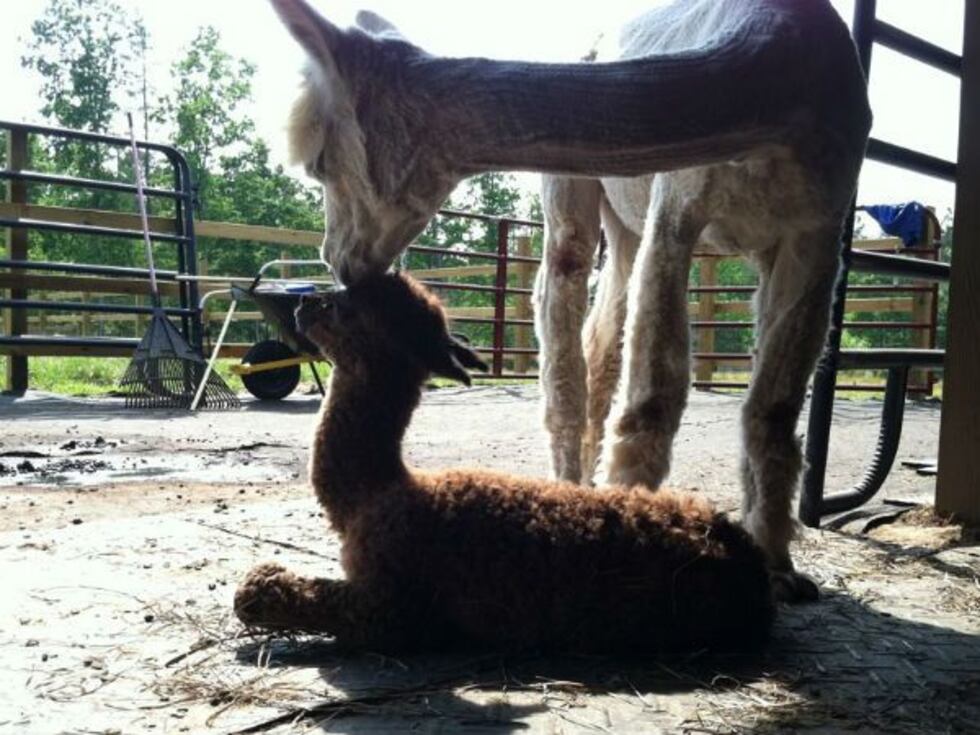 ESSEX, VA (WWBT) - Two more alpacas have died from a dog mauling attack earlier this week.
In all, 13 of the 15 alpacas at the Upright Alpaca Farm in Essex County have died. An alpaca named Cleo died last night. The doctors said she was fine medically, but gave up fighting since her baby, Annabelle, died, according to the couple. They say she died of a broken heart.
One other alpaca, Noli, had to be put down due to its injures. The remaining two alpacas are recovering at home.
At the same time as Cleo was dying, donors were raising $1,000 to help cover Abbey and Wes Gauvin's medical expenses.
Two dogs are now in the custody of Animal Control. Their owner, Alonzo Norman, says he feels badly for the Gauvins, but doesn't believe his dogs were responsible for the deaths. He says the dogs only came over because they "smelled the animals."
"I've got documents saying they came to the animal shelter clean, free of blood or anything. So, if they did do this, then where's all the evidence on the animal?" asked Norman.
He says the dogs have never shown any signs of violence and he always felt they were gentle creatures, even around his 5-month-old son.
Abbey Gauvin found the injured and dead alpacas Sunday morning, along with two of Norman's pit bulls in her yard.
Gauvin said the attack has cost her well over a hundred thousand dollars in hospital bills and damages. She plans on filing a civil suit.
Copyright 2012 WWBT NBC12.  All rights reserved.