Alpacas mauled to death in Essex County
Published: Aug. 30, 2012 at 9:59 PM EDT
|
Updated: Sep. 4, 2012 at 10:36 PM EDT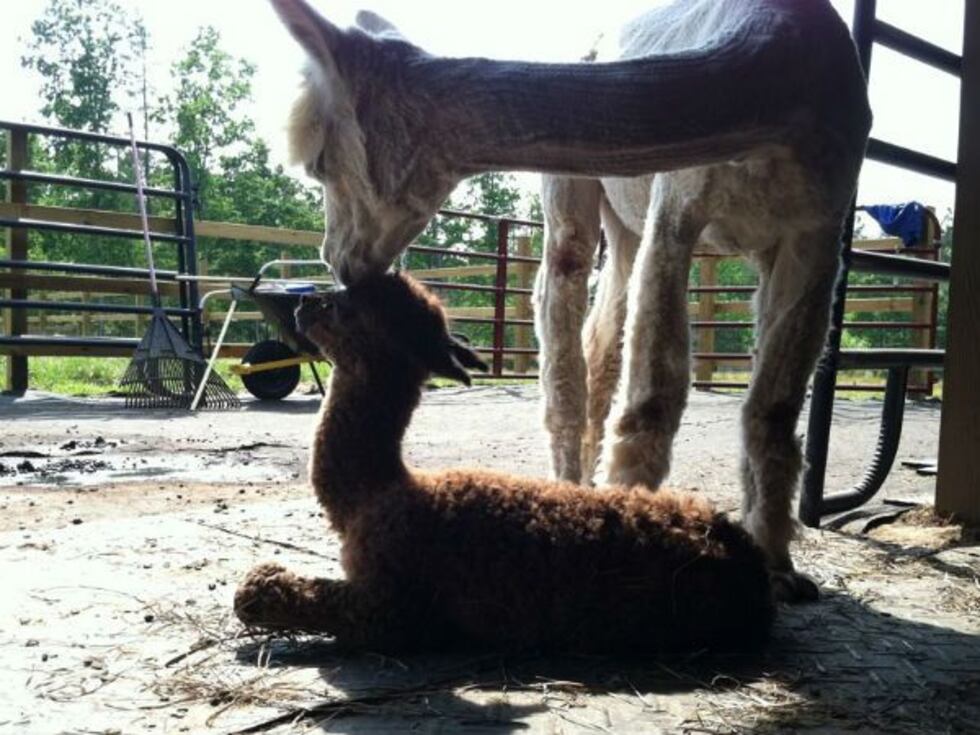 ESSEX, VA (WWBT) - An Essex County couple comes home to find their livestock mauled to death.
Two dogs are suspected of getting onto Upright Alpaca Farm and killing nearly a dozen alpacas.
In all, 15 alpacas were attacked, 11 were mauled to death, two are hospitalized and two are recovering at home.
When Abbey Gauvin  left home Saturday afternoon all 15 of her alpacas were healthy and happy.
But when she returned home Sunday morning she encountered a gruesome sight.
"There was a mother over there her head was twisted around. Her face was completely ripped off and she was dead on arrival," Gauvin explained.
Gauvin says she also discovered two of her neighbor's pit bull dogs in her yard.
"We found the dogs here in the corner - wagging their tails with blood on their mouths," Gauvin added.
Gauvin's 87-year-old neighbor, Charles Lumpkin, says he saw the attack and tried to call for help.
"I looked over there and they had one on the ground, look like he was eating it," said Lumpkin.
NBC 12 went to the home of the accused - no one answered the door.
But during a phone conversation, the dog owner said he secured both of his animals before going out of town. He admits one got off his property but said it's unclear if his dogs are involved in the alpaca attack.
Gauvin said the attack has cost her well over a hundred thousand dollars in hospital bills and damages. She plans on filing a civil suit. NBC 12 reached out to the sheriff's office multiple times and was told no one was available to talk about the case.
The two dogs suspected of attacking the alpacas are now with animal control.
Copyright 2012 WWBT NBC12.  All rights reserved.