NBC12 Investigates: Explosion in VA protective orders
Published: Aug. 29, 2012 at 9:53 PM EDT
|
Updated: Aug. 30, 2012 at 3:00 AM EDT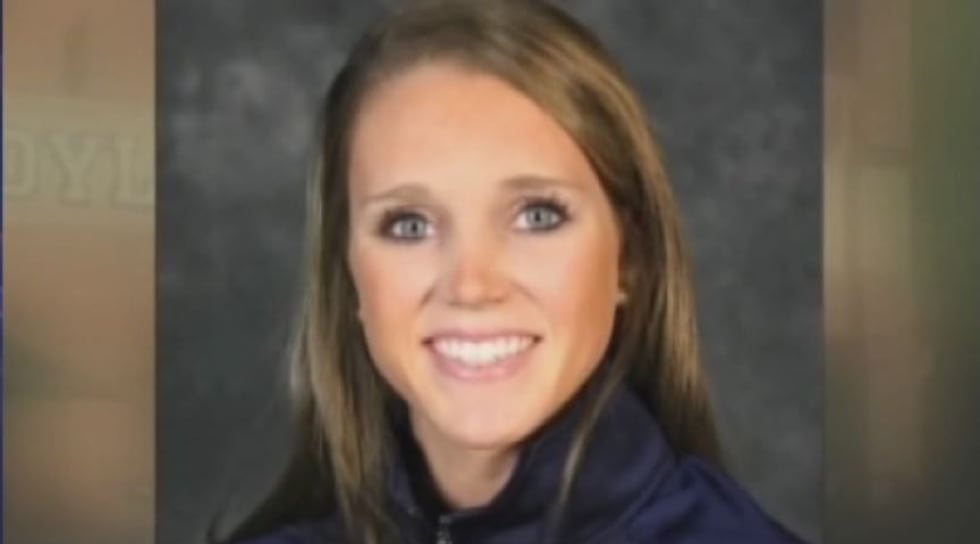 RICHMOND, VA (WWBT) - Following Yeardley Love's beating death in 2010, Virginia lawmakers voted to expand the Commonwealth's protective order laws. For the first time - people who are not married and just dating could apply for a court order to protective themselves from an abusive person.
"He's stalking me at work, tried to get me fired, threatened to beat me if I dated anyone..." The words of a scared young woman in Henrico County - asking a judge to protect her from a former boyfriend.
This is exactly what Yeardley Love's law was intended for, said Stacie Vecchitti, "I think her legacy will be felt from now on."
Vecchitti works at Safe Harbor, an organization that supports people impacted by sexual and domestic abuse.
"If you didn't have a child in common, if you didn't live together, if you weren't married or a spouse, than you couldn't get a protective order," Vecchitti said.
Her group's been fighting for years for protective orders to be opened up to more people, but she says it took a tragedy with a tremendous media following to make it finally happen.
George Huguely killed Yeardley Love in the bedroom of her Charlottesville apartment after a long day of heavy drinking. Their relationship was volatile and at the time, even if Love had wanted to - she would not have been able to get a protective order.
That all changed on July 1 of 2011. According to data compiled by the Virginia Supreme Court at the request of NBC12, there's been an explosion in people seeking emergency protective orders.
12 X's as many protective orders were filed across the state last year than compared to the year before the law went into effect.
For example in Henrico County, there were just 70 emergency orders granted in 2010. That number jumped to 378 after the law change.
Richmond saw orders jump from 55 to 659. That's a thousand percent increase.
Henrico County's General District Clerk of Court said her office has been strained by the new law. Protective orders are now a full time job. Several can come in one day. But Susan Knight also said she believes they are helping people.
Filed just this week - a man also seeking an emergency order against another man... He wrote "the respondent sent me harassing text messages and threatened to come to my house and physically assault me."
"Domestic violence doesn't just happen behind the closed doors of someone's residence or happens between family members or people who are married because of a ceremony," said Henrico County Commonwealth's Attorney Shannon Taylor.
She applauds the law, but also believes there hasn't been quite enough time to make a fair assessment about how it's working.
"The question is how do you make a piece of paper more effective. I think that's a very difficult question to answer," said Taylor.
Safe Harbor is the first to admit, a piece of paper won't stop a bullet, but Vecchitti says, "If you have a piece of paper and a judge saying no contact, this is not allowed, there are people that will respond to that."
Even in tragedy - proponents of the new law hope Love's family find a bit solace in what's happened in Virginia.
"That there are survivors of violence out there that now have a tool that they didn't have access to before," said Vecchitti.
Here is the breakdown of County's and the number of emergency protective orders filed.
Locality:
Prior to the Law:
After the new Law:
% Change:
 

July 2010 -
June 2011

July 2011 -
June 2012
 
Chesterfield
43
239
455% increase
Dinwiddie
1
23
220% increase
Goochland
0
21
 
Hanover
15
144
860% increase
Henrico
70
378
440% increase
Louisa
8
70
775% increase
Colonial Heights
1
30
2900% increase
Hopewell
3
61
1933% increase
Petersburg
4
120
2900% increase
Richmond
55
659
1098% increase
The jury recommended George Huguely get 26 years for Yeardley Love's death. A judge will decide on a final sentence for Huguely Thursday afternoon. We will have live coverage from Charlottesville.
Copyright 2012 WWBT NBC12.  All rights reserved.