12 Investigates: Homeowners missing out on mortgage settlement money
Published: Aug. 14, 2012 at 4:54 PM EDT
|
Updated: Aug. 14, 2012 at 5:08 PM EDT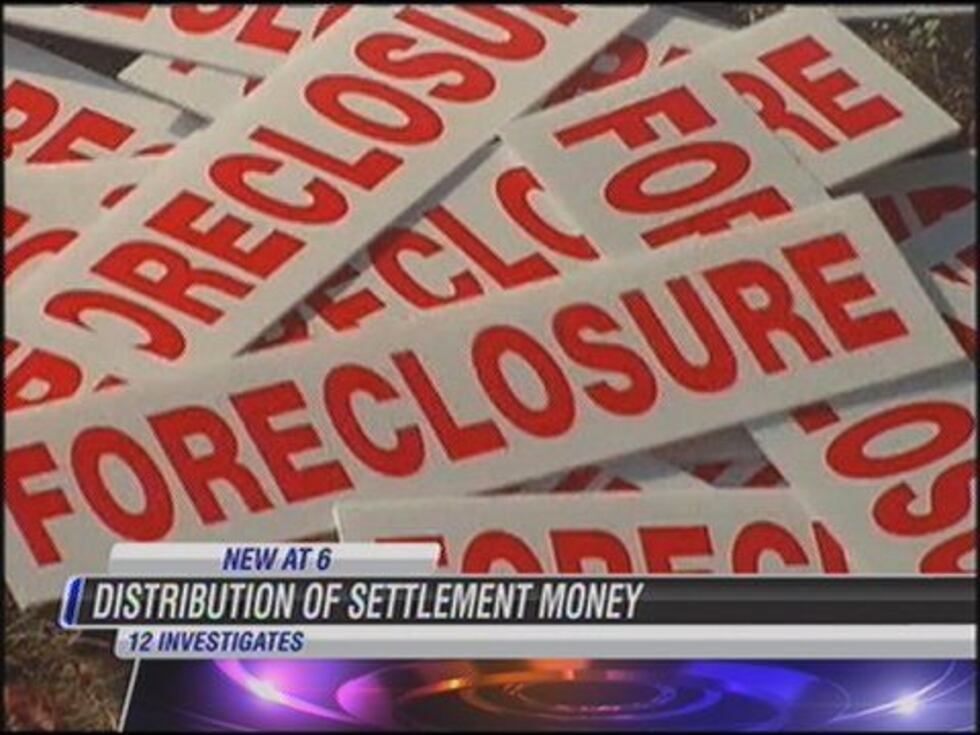 RICHMOND, VA (WWBT) - Millions of dollars meant to help distressed homeowners, may never reach the intended target.
The funds are Virginia's share of a $25 billion settlement by five of the nation's largest loan services that admitted to illegally abusive foreclosure practices and even fraud.
Virginia's portion was $66.5 million, awarded in one-time lump sum payment. However, the state used most of that money to balance its budget, with lawmakers only setting aside $7 million for the housing crisis.
Now, an NBC12 investigation has uncovered even that $7 million won't be spent to help homeowners facing foreclosure.  Instead, it was put in the housing trust fund and will not even be spent until fiscal year 2014. At least 80 percent of the money in that trust must be used for loans for affordable housing. The other 20 percent of the fund is set aside for organizations that try to reduce homelessness.
"It's good goals, but it's not helping homeowners who are facing foreclosure. What does that have to do with helping homeowners who are facing foreclosure?" said Jay Speer, Director of the Virginia Poverty Law Center, which is a non-profit that provides legal help to Virginian's who may not be able to afford an attorney.
"I think it can help, but I think it's going to help a whole lot less people than what it's made out to be," said Speer. "We really should be working on keeping people in their homes who can actually afford it."
"I think we did the right thing. We did consider these issues at the time. We heard that argument," said Del. Kirk Cox. The House Majority Leader argues putting $66 million directly into housing programs was not the answer either. "One of our fears was if you suddenly dump $66 million in a housing programs, which is way beyond what their budget is, how do yo sustain that?"
He says the state's budget needed the extra help because of the housing crisis.
"When people were foreclosed on and the economy tanked. It effected everything. It effected the stock market. That obviously effected the revenues we took in so we had to plug some of those holes. It's not like the state hasn't been effected by some of this," Cox explained.
Copyright 2012 WWBT NBC12.  All rights reserved.