Echo Harbour developer has new plans for site
Published: May. 9, 2012 at 2:52 PM EDT
|
Updated: May. 14, 2012 at 2:53 PM EDT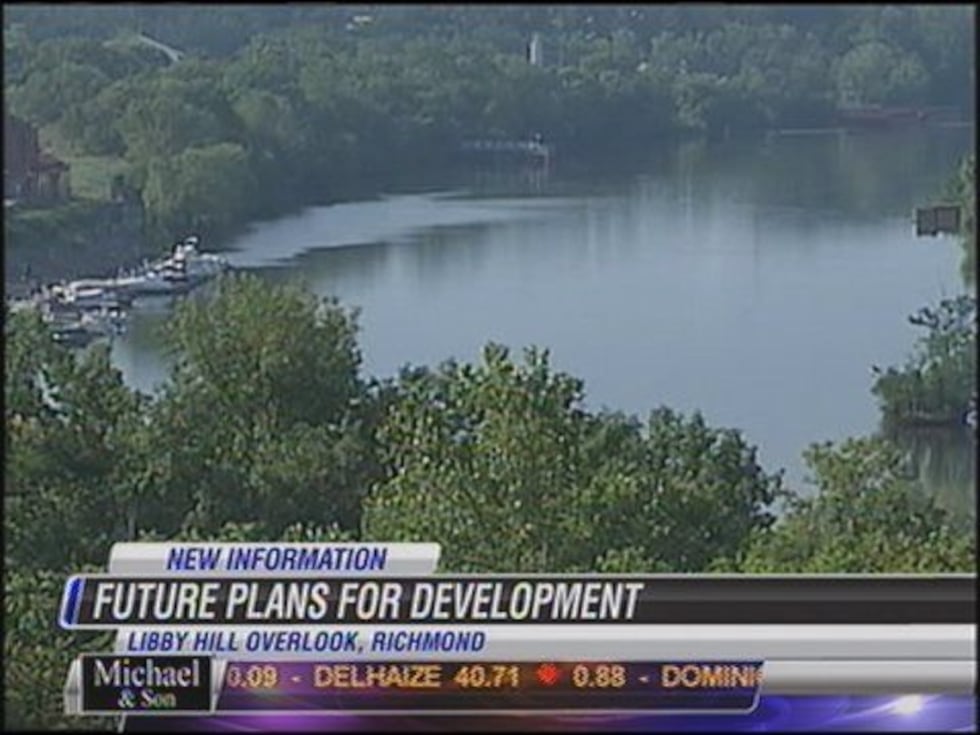 CHURCH HILL, VA (WWBT) - The developer behind a controversial project on the James River has changed his plans.
Echo Harbour was originally planned as luxury condos, hotel, office space and restaurants when it was announced more than 5 years ago. However, it met strong resistance from preservationists who argued it would block the historic view from the Libby Hill Overlook, which was just added to a list of Virginia's most endangered historic sites.
"It's very sad if they destroy this view," says Carl Corley, he's lived in this neighborhood since the 1970's.
The original plan for condos is no longer happening, but we found out owner, George Ross, still has plans for commercial development for this area.
"It remains the owner's intent to develop the site," said Ross's lawyer James Theobald in a statement. "While the current zoning would not allow residential development, commercial uses are permitted as a matter of right."
Theobald was not able to go into detail, but the developer says he has an M-2 permit.  That means anything but condos could still be built here. "The owner continues to study its options for responsible development of the site," the statement said.
The statement also took issue with the idea that the development would block the historic view, saying "We have had several noted historians in Virginia say that there is no historical evidence to support the claim.  However, we respect the view of the bend of the river."
Until then, neighbors say they will continue to fight to keep this view the way it has been for years.
Before anything can be built along the river, it must be approved by the city.  We reached out to the city about Echo Harbour, they say it's totally up to the developer to decide to stop a project.   The city did tell us they are currently developing The Richmond Riverfront Plan and the public will be involved in the plans for the development.
Copyright 2012 WWBT NBC12.  All rights reserved