Ice cream truck driver charged in Chesterfield School bus crash
Published: Apr. 3, 2012 at 6:27 PM EDT
|
Updated: Apr. 3, 2012 at 9:44 PM EDT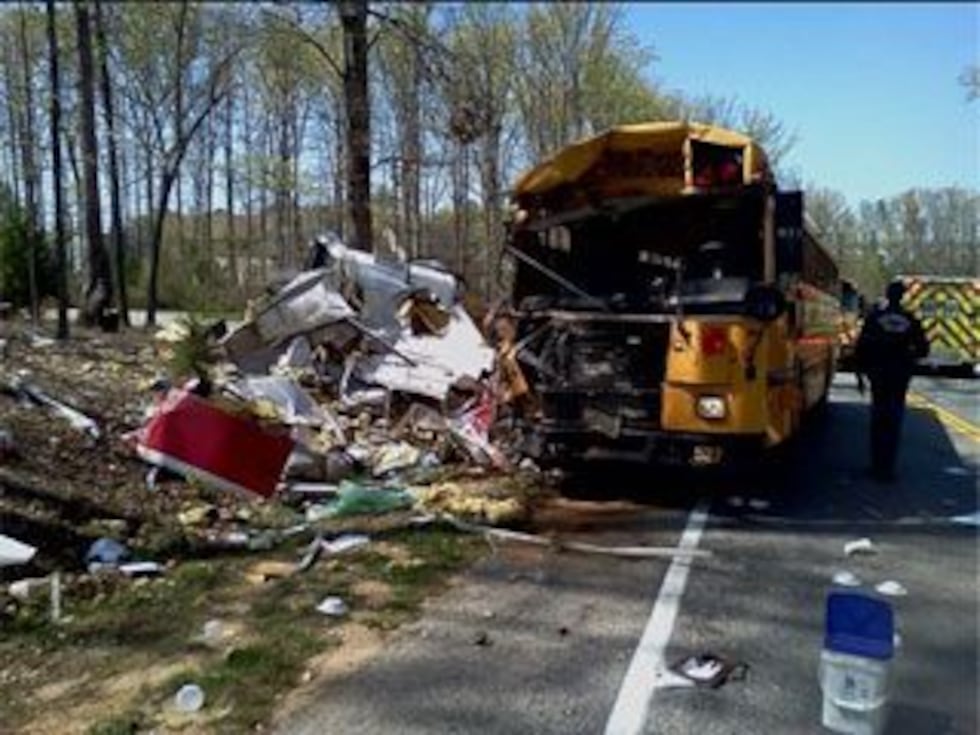 CHESTERFIELD, VA (WWBT) - An ice cream truck driver was charged with reckless driving in a head-on crash with a Chesterfield County Public School bus.
The driver of the ice cream truck was coming over a hill in the 1200 block of Charter Colony Parkway Tuesday afternoon when he failed to see traffic stopped ahead of him, according to Chesterfield Police. The driver swerved to avoid the cars ahead of him and struck the school bus carrying 24 Midlothian High School students as it rounded a curve, officials said.
Nine Midlothian High School students were injured, along with the drivers of the school bus and the van, according to Chesterfield Fire officials. The students and the ice cream truck driver were taken to St. Francis hospital with minor injuries, all were released within a few hours. The school bus driver was taken to VCU Medical Center with serious, but non-life threatening injuries.
The bus was headed to the Watermill neighborhood, according to Harrison Waters, a student on board the bus.
"I saw the glass on the bus come through like a wave of water," said Waters. "I think everybody was a little bit shaken up."
All Chesterfield students and staff were evaluated on scene by emergency personnel, according to Chesterfield School officials. All parents of students involved received a message from the school letting them know of the accident, and that students would be arriving home later than usual on a substitute school bus.  The parents of students requiring additional medical attention received personal calls from Midlothian High School, according to school officials.
This is the second accident in as many days involving a Chesterfield School bus. On Monday, 11 students were injured in a chain-reaction crash involving four vehicles. State Police ticketed a tractor-trailer driver for following too close in that crash.
A couple hours later another school bus crashed in the Richmond area. A Henrico County Public School bus crashed into a vehicle near Creighton and Dabbs House roads injuring at least 7 students, according to Henrico Police. That bus was carrying students who were privately placed at the Faison School for Autism and Charterhouse School, which serves at-risk youth.
Copyright 2012 WWBT NBC12.  All rights reserved.