VCU students attend Carolina Perez funeral
Published: Feb. 26, 2012 at 12:14 AM EST
|
Updated: Feb. 26, 2012 at 12:36 AM EST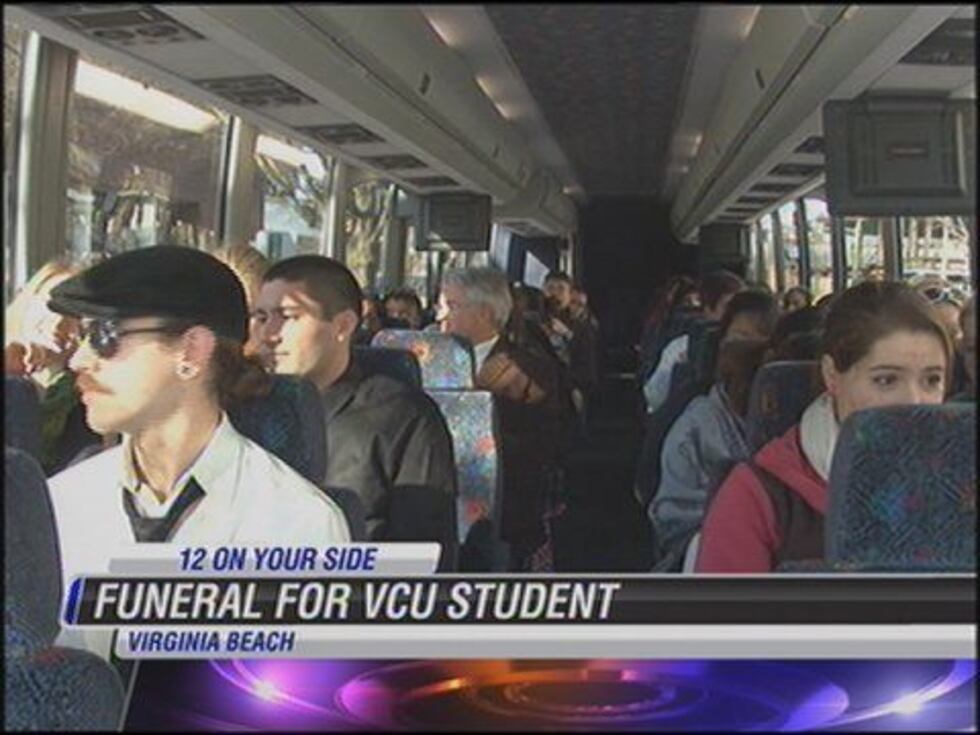 RICHMOND, VA (WWBT) - This morning a bus full of VCU students headed to Virginia Beach for a fellow students funeral.
19-year-old VCU sophomore Carolina Perez died this week when the car she was riding in was struck by a drunk driver. Police say the drunk driver has been charged with DUI and manslaughter.
After the accident, VCU stepped up and offered the free bus ride so students could pay their respects.
"She was filled with joy," said Josua Dart. "And when we go to her funeral today, that's going to be the theme for that she lived every moment in the present."
Several students car-pooled to the funeral as well.
Copyright 2012 WWBT NBC12.  All rights reserved.