Giving dangerous dogs a second chance
Published: Feb. 7, 2012 at 1:16 PM EST
|
Updated: Feb. 7, 2012 at 1:17 PM EST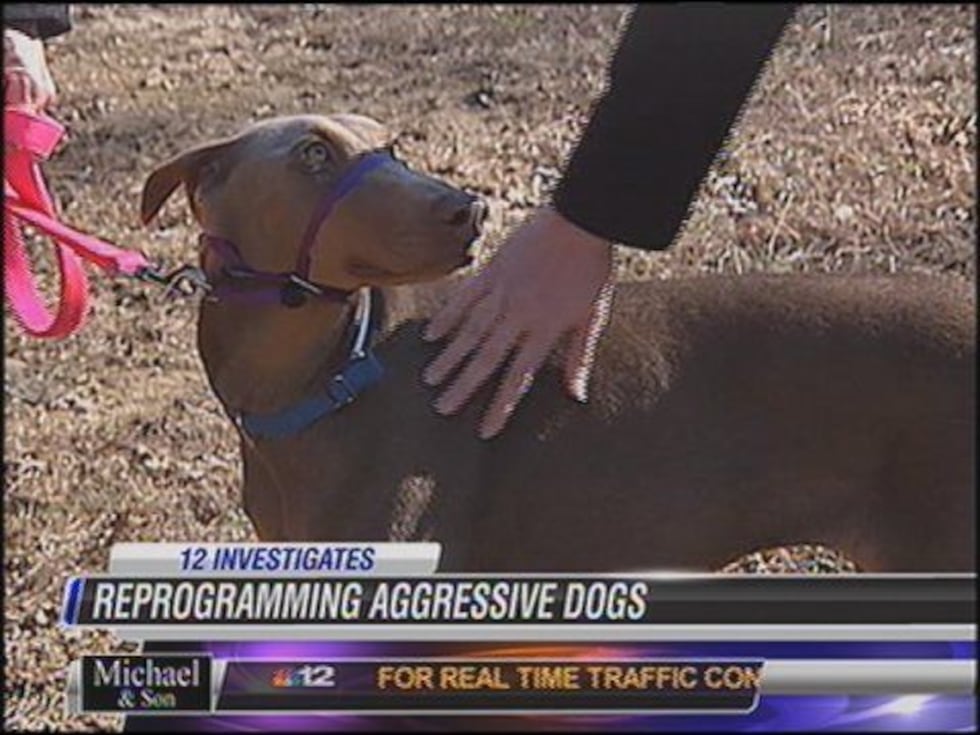 RICHMOND, VA (WWBT) - What some may think is impossible isn't says Jemi Hodge. Reprogramming aggressive dogs like Kaylee, a one-year-old Doberman.
"She has a tendency to go after a smaller dog," said Hodge.
Hodge says Kaylee attacked several dogs and bit a person before she was surrendered in to her care. She's trying to keep Kaylee off the Virginia dangerous dog registry.
"We don't want her to ever be a liability for anyone," she said.
Hodge says she's been to court nearly two dozen times to speak for other dogs, like Kaylee. You have a much bigger advantage when you have the ability to say I've had the dog worked with I've had the dog assessed I'm being trained," Hodge said.
A good example of "a successful behavioral reprogramming" would be Max. Max was never on the registry, but Hodge says he could have qualified.
"He was brought into an animal hospital to be euthanized when he was only 10 weeks old," she said.
Hodge says Max bit a little girl. The injury required stitches. At that time, no one could put their hands on Max.
"He was nothing but teeth, every time you reached for him you had to use gloves," she said.
But after weeks of rehabilitation Max is a much different dog.
"He goes into nursing homes and schools and does just about anything you want him to do never bitten again," she said.
Virginia's dangerous dog registry started in July 2007. At the end of last year, 374 dogs were on the state-maintained list. That's up from 301 in 2010. Once on the list, pet owners must get at least $100,000 in liability insurance, keep their dogs indoors or confined to a pen and put up warning signs visible to neighbors. The law states dogs can only get off the list if they die, or are moved out of state.
"You can't take aggressive behavior away from a dog but you can manage and control," Hodge said.
When we first met Kaylee, Hodge had only been working with her for less than a week.
"We focus on attitude and attitude adjustment," she said.
With permission I tested Kaylee's attitude toward me. She quickly relaxed and became comfortable with me. I later unleashed her to see how she responded to another, smaller dog.
Hodge says it takes two to four weeks for rehabilitation maybe more depending on the circumstance. But admits not all dogs can be turned around.
"I think it's instinctual or genetic it is just a screw loose," Hodge said.
Hodge says she can reprogram a dog, but the owner must re-enforce the "good" behavior."
"I think the dog is only as good as the person with the dog," she said.
Hodge eventually wants to get Kaylee to the point of adoption. We'll keep you posted on her rehabilitation.
Copyright 2012 WWBT NBC12. All rights reserved.