Investigating Armstrong High School's troubled history
Published: Jan. 25, 2012 at 11:24 PM EST
|
Updated: Jan. 25, 2012 at 11:31 PM EST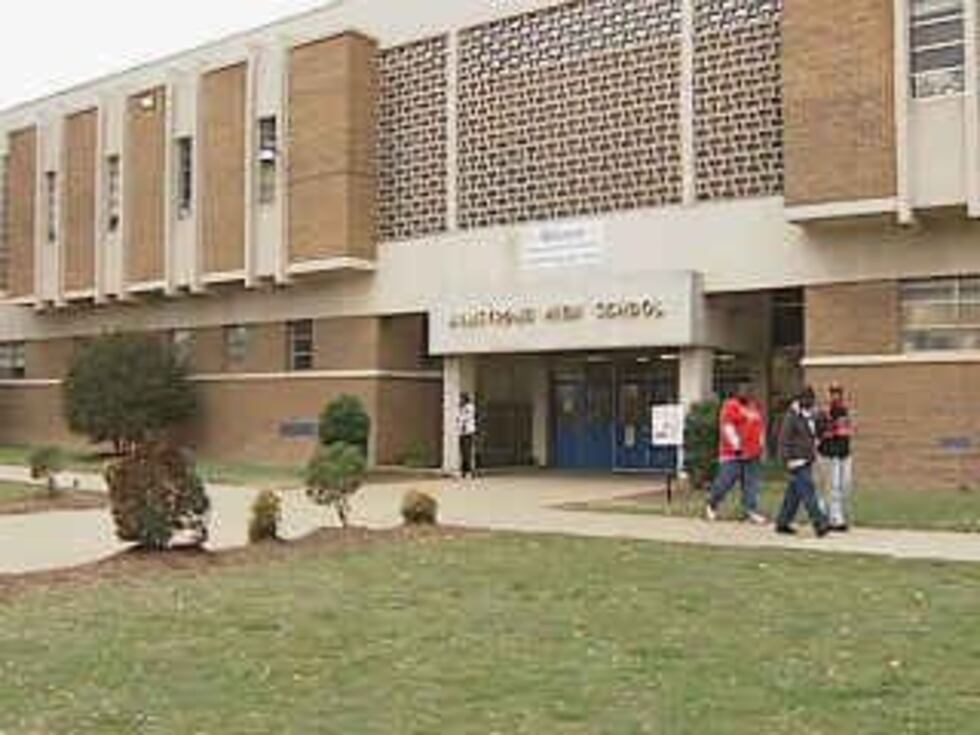 RICHMOND, VA (WWBT) - It was just over a week ago violence erupted at Armstrong High School. What started as a fight between two students- quickly turned into chaos involving dozens. Three teens were arrested. The incident highlights what's been a problem for years at this school.
Violence at Armstrong made national headlines in June of 1998 nearly a year before Columbine. A 14-year-old got in a fight in the hallway and pulled out a 32 caliber semi-automatic handgun. Police captured a 14 year old suspect a few yards from the school.
A school volunteer was grazed by a bullet. Popular basketball coach and teacher Gregory Carter was shot in the abdomen.
"Some are mortally wounded and may never recover," said Carter in July of 1998.
Five years later- Richmond schools needed to consolidate and devised a plan to combine JFK with Armstrong. The school would keep the Armstrong name- but use the Kennedy building on Cool Lane.
The idea sparked fear in Richmond's east end.
"If we are merged with them they are going to have terrible fights," said former student Javon Peebles.
People expected mayhem. Four housing projects would all feed into one school.
"It's too many projects together and all the projects are beefing," another former student.
Full time metal detectors were put in place. Extra security was to be the norm.
"I want to have special outings where the kids can get together and talk to one another," former School Board Member Reggie Malone said in 2004.
But the new Armstrong triumphed over the naysayers- there was no major violence that first year- all the way to the school's first graduation.
It wasn't until three years later that tempers boiled over...
"School board people don't have no children going to these schools. They don't know what the heck we deal with every day," said Collette Dupree in October 2008.
In the fall of 2008 -- 47 fights in just the first two months of school. A teacher was even kicked in the back.
"I have suffered serious pain and injury from this attack," Cindy Carter said.
The school held community meetings and those who spoke - said the students who do "not" misbehave - deserve better.
"They can be more than what Fairfield Court, Creighton Court, Whitcomb Court or Mosby Court seems to say that they can be," said Samantha Thompson.
"We need alumni. We need the business community. We need the churches. We need everyone to get involved." Gail Peterson added.
Students tells us the fight last week- stemmed from a weekend argument. There were threats made over facebook because of growing tensions once again- between students in two separate communities....Mosby and Creighton Courts.
Three teens were arrested last week and charged with disorderly conduct. Several more students were held for possible disciplinary action.
Copyright 2012 WWBT NBC12.  All rights reserved.