CARFAX: Are the reports reliable?
Published: Nov. 9, 2011 at 5:56 PM EST
|
Updated: Nov. 10, 2011 at 4:09 AM EST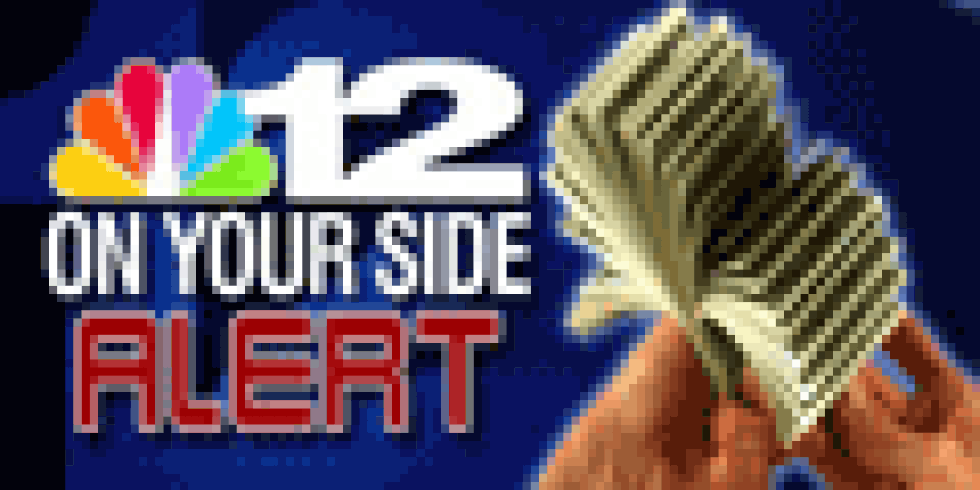 RICHMOND, VA (WWBT) – If you've bought a used car, chances are you used a CARFAX report. But just how reliable are the reports? We investigated and found out why some consumer advocates say the report shouldn't be your final deciding factor when buying a car.
Consumer Attorney John Gayle, with The Consumer Law Group in Richmond, says if you're buying a used car, don't stop your search with CARFAX.
"CARFAX lulls consumers into a false sense of security," he said.
Gayle has represented clients that have sued dealerships for using a "clean" CARFAX to make a sale, when in fact, the report was not accurate.
"The car dealers in the industry all know that CARFAXES are full of holes," Gayle told us.
He showed us a case from a client in Virginia Beach. Her car fax was clean, but when she did research on another database, it showed the car was actually damaged. The client won the suit. A judge ruled the dealer committed fraud and didn't comply with the Virginia Consumer Protection Act.
"A consumer can not depend on the salesman to always tell them the truth. That is not because the salesmen are lying, the dealership itself may not have told them the car has been in an accident," said Gayle.
Gayle's clients are not the only ones complaining. There are numerous reports of people claiming that they obtained what they call a misleading CARFAX report. So what does CARFAX say about all this? We drove to their Northern Virginia headquarters for some answers. Larry Gamache is the communications director.
GRAY: "How reliable is that information on a CARFAX report, is it a 100% reliable?"
GAMACHE: "The information that we get reported to CARFAX is displayed on the CARFAX vehicle history report."
Gamache points to the company's huge data base. It claims to be the most trusted provider of vehicle information. With those claims, we wanted to know why there are so many complaints about unreliable reports?
GRAY: "Is it true that a CARFAX report can say that vehicle is clean and it's not, and that the car really has been in an accident? That is true because you may not have gotten the information that the car has been in an accident."
GAMACHE: "An accident may not have been reported to CARFAX and wouldn't be included on the CARFAX report."
While CARFAX uses an extensive data base, Gamache adds the reports are only a tool for the consumer. He says each CARFAX report acknowledges that it only reflects information provided to the company.
A clean CARFAX today -- may not be clean tomorrow.
"There could be a source that has information about something important in that car's past that is not currently reported to CARFAX. We may have it a month, two, three months from now but right now we don't," Gamache explained.
CARFAX along with other consumer agencies say don't just trust the report, go the extra mile. Make sure you test drive the car and take it to a trusted mechanic before you spend your money. Remember, if you are sold a car with a clean CARFAX, and later discover the car's history is blemished you can take legal action.
"It's call fraud and it's a violation of the Virginia Consumer Protection Act. You can get not only your money back but your damages. You can also get punitive damages to punish the dealer for lying to you and intentionally cheating you. Your legal fees are also paid for," said Gayle.
If you get it from a participating dealer, the CARFAX report is free. If not, it will cost you about $35. There are other sites that you can use to check a car's history. One is Auto-Check, which will cost you about $30. Another site, is the National Motor Vehicle Title Information system. It is operated by the U.S. Department of Justice. It will cost you anywhere from two to seven bucks per report. The bottom line, remember, you have options.
Despite attacks on its reliability, CARFAX maintains it is confident with its reports and its database. And while it may seem obvious, no matter where you get a vehicle history report, always do your homework.  For a closer look at some of the complaints, and other helpful information, click the links below.
http://www.carfax.com/entry.cfx
http://leg1.state.va.us/cgi-bin/legp504.exe?000+cod+TOC59010000017000000000000
http://www.vehiclehistory.gov/
http://www.consumeraffairs.com/news04/2007/01/carfax_class.html
http://www.consumeraffairs.com/news04/2006/10/carfax_facts.html
http://www.consumeraffairs.com/news04/2010/01/oh_carfax.html
http://www.autocheck.com/consumers/gatewayAction.do?siteID=0&WT.mc_id=0
Copyright 2011 WWBT NBC12. All rights reserved.