Car Title Loan: Is it worth the risk?
Published: Aug. 5, 2011 at 4:38 PM EDT
|
Updated: Aug. 8, 2011 at 3:00 AM EDT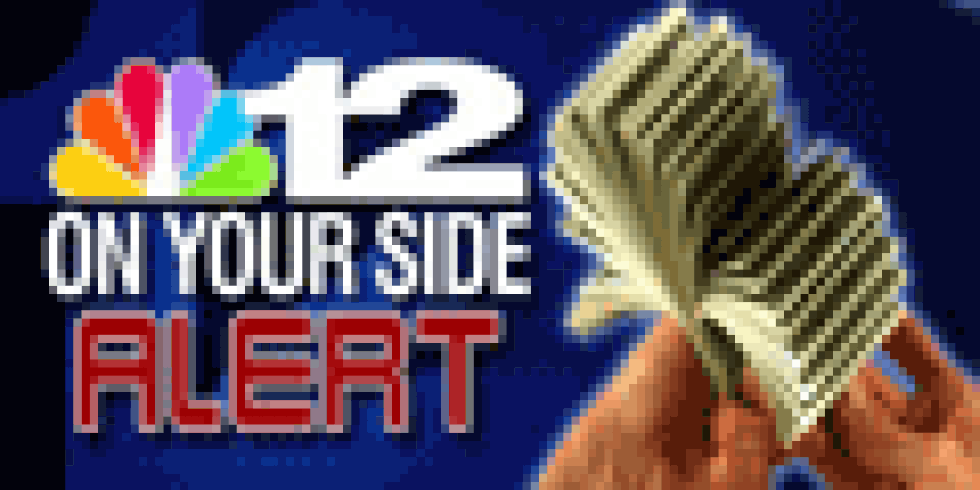 RICHMOND, VA (WWBT) – If you're thinking of getting a car title loan for some quick cash, you may want to find another way to get the money. Consumer advocates say even with a new law, the loan could be a financial nightmare.
Tammy and Michael Williams have all the paper work regarding her car title loan. She's not ashamed to admit she fell on hard times; both she and her husband lost their jobs. They had to make a choice - mortgage payment or title loan.
"We are about to lose our home because we had to decide which one could we pay we couldn't pay both of them," she said.
Unable to make the payments, their car was repossessed.
"My child heard them in the driveway taking the car. They came and took it, no notice or anything in the middle of the night," Tammy said.
The couple took out a loan for $3,000 back in 2009, so far they've paid nearly $8,000 -- mostly just interest. If you're in the same boat they warn - the quick cash is not worth putting your car on the line.
"Don't do it. Try to borrow from a friend, family member or coming with something creative. They will take you for a ride and you will pretty much be locked in this forever," Michael said.
Here's an example, if you took out a loan for $1,500 and you paid it back in 12 months - you'd end up paying $5,040. Your payments would about $420 a month and the annual percentage rate would be about 236%.
"The problem is when the bill comes due can they actually afford it," said Dana Wiggins with Virginia Poverty Law Center.
Wiggins says a law that went into effect October, 2010 was designed to help families like the Williams.
Before the change, there were no caps on interest and the payments could go on forever. The new law caps the interest and says you have to pay the loan back within 12 months.
"Generally the best way to get out of these loans is to pay it off," Wiggins tells us.
The Williams family got their car title loan before the new law -- they've hired an attorney to see if they can get some help.
"We just ask them to work with us but they wouldn't. They just keep threatening repossession," said Tammy.
Wiggins says a big problem, everyone thinks they can repay the loan and many can't. She says consider other ways getting the money you need.
"I do have to warn people, if you are going to look at a charity helping you out there are some charities that simply refuse to support these kinds of businesses," she said.
Michael and Tammy now share a car. If you're still thinking of getting a car title loan, they say remember their story and think long and hard about the consequences.
Another important note, there is no grace period, one late payment and your loan goes into default status, meaning your car can be repossessed. The lender must give you a 10 day written notice before they repossess the vehicle.
According to the Virginia Poverty Law Center, some car title loans were made in Virginia in late 2010 and early 2011 by Virginia lenders who were not yet licensed. It is a Class 1 misdemeanor to make car title loans without a license.You cannot be forced to pay back an illegal loan.
Call their hotline for free advice if you think you got an illegal internet payday loan or car title loan: 866-830-4501
If you got a car title loan from one of the following lenders between October 1, 2010 and the date the lender was licensed, it may be illegal:
Allied Title Lending-- Licensed February 7, 2011
Beach Title Loans-Licensed January 27, 2011
Buckeye Title Loans-Licensed December 15, 2010
Cash 2-U Title Loans-Licensed November 16, 2010
Cashpoint-Licensed December 02, 2010
Express Check Advance-Licensed December 22, 2010
TitleMax-Licensed December 27, 2010
Helpful Links:
http://www.scc.virginia.gov/bfi/files/mvl_va.pdf
Copyright 2011 WWBT NBC12. All rights reserved.