Confederate monuments in Richmond vandalized
Published: Apr. 7, 2011 at 8:11 PM EDT
|
Updated: Apr. 7, 2011 at 9:22 PM EDT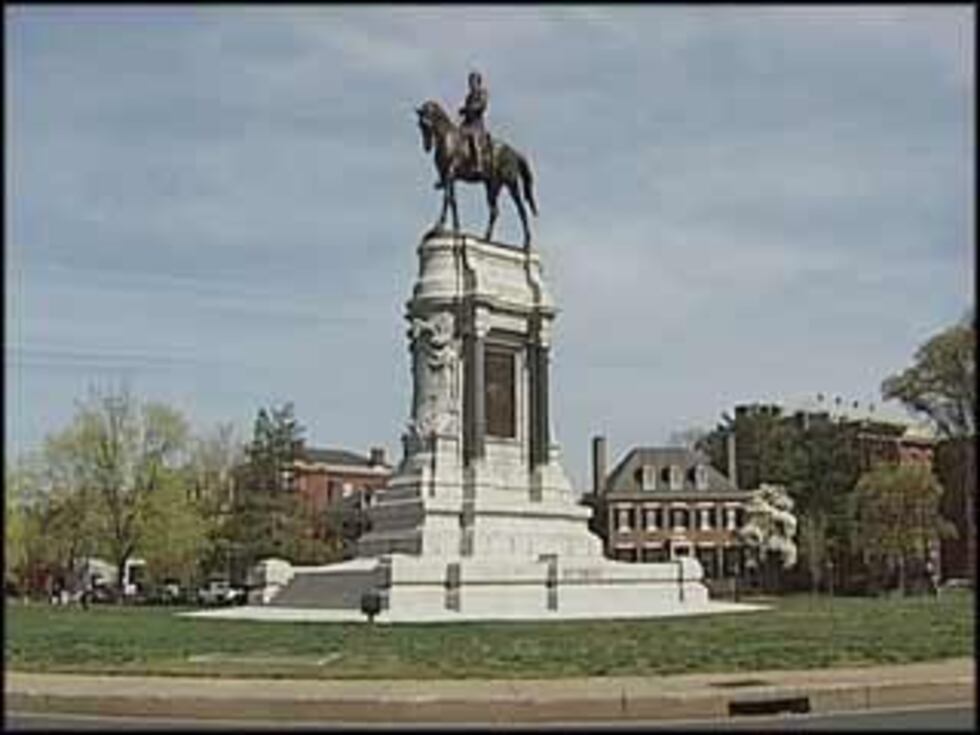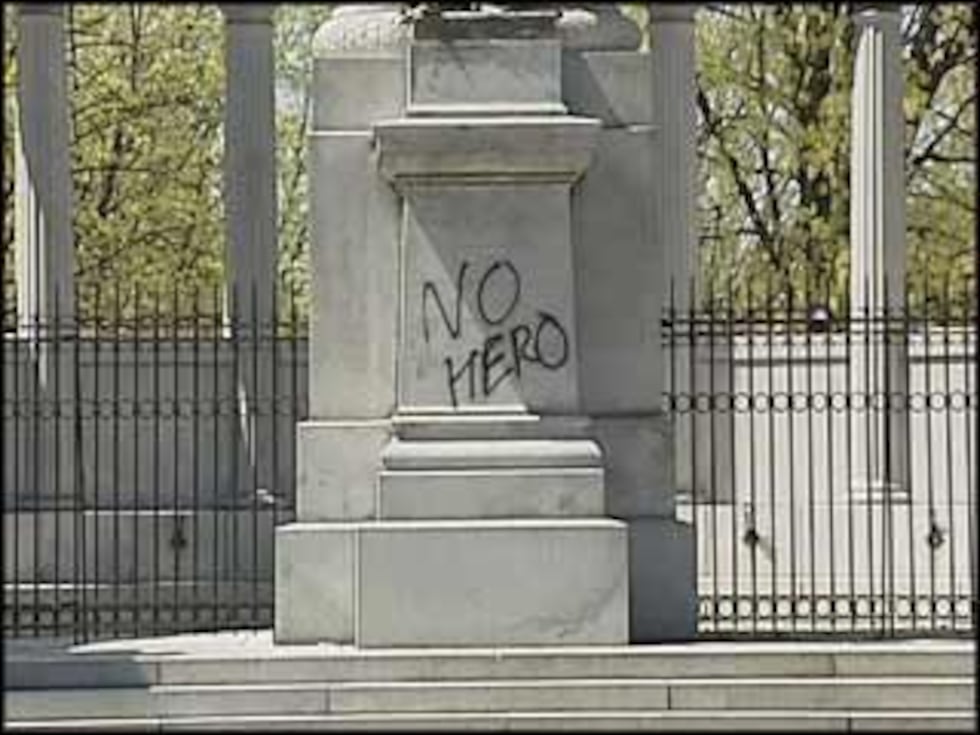 RICHMOND, VA (WWBT) - Two Civil War Statues were vandalized Thursday.
The Robert E. Lee statue is 120 years old. It was unveiled in 1890. Police tell us this is the first time in recent memory it's been vandalized and these 6 letters are generating quite a reaction from Richmonders.
Richmond's most famous stretch of road, home to historic monuments to the past, had a rude wake up call Thursday morning.
"I just noticed it. Um I think that's really uncalled for," said Jennifer Booker while on a run down Monument Avenue.
"No hero," in black spray paint written on the base of Confederate General Robert E Lee's statue. Also on the statue of Confederate President Jefferson Davis.
"It's pretty shocking. I don't see why someone would feel the need to come out here and do that." said Booker.
"I'm not a fan of any kind of graffiti. I don't think we should be defacing anything that we've put our public money into," said Jeff Taylor. He came all the way from Ohio to snap a photo of Lee's monument, "I'll photo shop the no hero out."
The image stirred great debate. A man even felt the need to yell out his thoughts in the middle of one of our interviews. He said, while running in front of our camera, "It's just an opinion, I have one too!"
The words offended... One man, who did not want to be identified told us, " to put no hero on Robert e lee's statue seems like an incredible amount of ignorance."
Charlie Umhau, a civil war re-enactor, says the vandalism speaks to an underlying racial tension in Richmond.
"They were an army and a government founded on the superiority of white people so there's a lot of controversy there. It's eminent that it's still something racial tension here in the city," he said.
For the most part, many told us politics and race aside, no one should disgrace a piece of this city's history.
"It definitely degrades what the statue stands for and there are other ways to express yourself than vandalizing a statue. It's a shame," said Megan Garvey.
"If you really want to make a statement someone could have put a status on Facebook saying hey I don't like Robert E Lee," said Topher Saphrey.
Capital Police say this vandalism most likely happened early Thursday morning. They say these words were not here during patrols on Wednesday. If you saw anyone suspicious near the statues or have information that could help police call Crime Stoppers at 780-1000.
Copyright 2011 WWBT NBC12. All rights reserved.