McCroskey pleads guilty to Farmville murders, gets life in prison
Published: Sep. 20, 2010 at 12:24 PM EDT
|
Updated: Sep. 21, 2010 at 8:30 PM EDT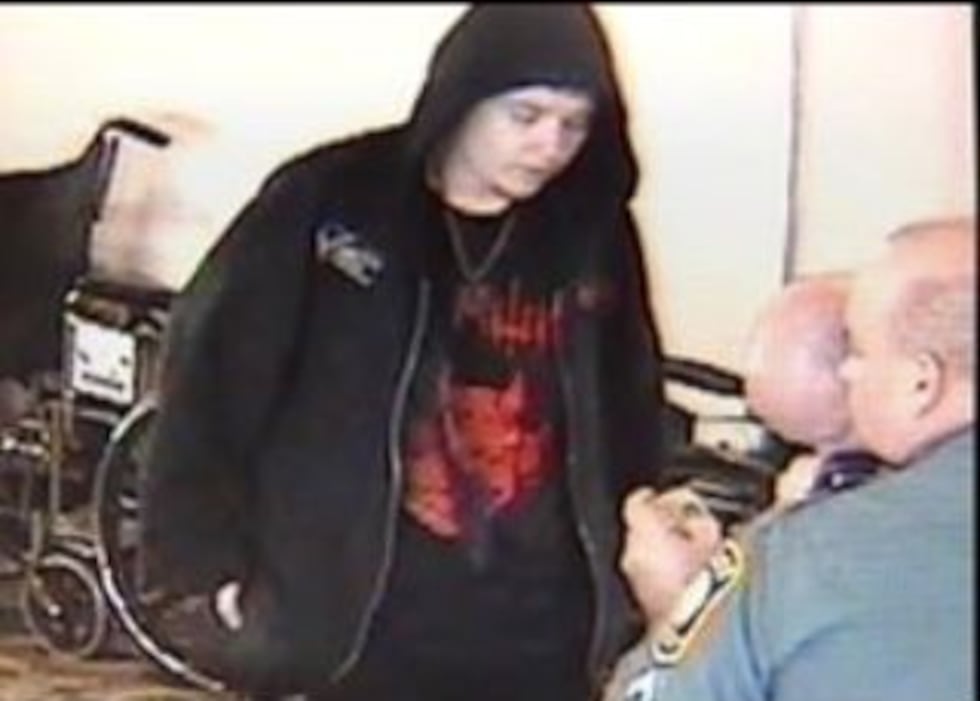 By Tara Morgan - bio | email
Posted by Terry Alexander – email

FARMVILLE, VA (WWBT) - The man charged with killing four people in Farmville in September 2009 plead guilty to all four counts in court Monday and will serve the rest of his life in prison.
Richard "Sam" McCroskey was sentenced to life in prison in a Prince Edward County Circuit Courtroom this afternoon. In a plea agreement, he plead guilty to two counts of capital murder and two counts of first degree murder. The judge recommended life in prison for all four counts. He waived his right to an appeal.
The California rapper was arrested at Richmond International Airport. He plead guilty to the brutal murders of Longwood University professor Debra Kelley, her estranged husband, Pastor Mark Niederbrock, their daughter Emma, 16, and her friend Melanie Wells, 18.
Attorneys say this crime had nothing to do with the horrorcore music McCroskey was into. Instead, he was angry his relationship with Emma Niederbrock had soured. The commonwealth's attorney says McCroskey told him the other three were simply in the wrong place at the wrong time.
On his way out of the courthouse, Richard Sam McCroskey smirked as he walked toward a van waiting to take him back to jail. But his attorney says McCroskey isn't proud of what he did.
"I think it's both a relief and he's thinking about the rest of his life," said Cary Bowen, McCroskey's Attorney.
McCroskey spent a day and a half with the bodies of his girlfriend Emma, her mother Longwood professor, Debra Kelley, and Emma's friend from West Virginia Melanie Wells.
"I think he was contemplating he was contemplating the severity of what he had done and just not knowing what to do about it," Bowen said.
Commonwealth's Attorney Jim Ennis says McCroskey killed Wells first. She was sleeping on a couch in the den. Next was Kelley, also asleep in her upstairs office. McCroskey killed Emma third while she slept in her bedroom. That was on September 15, one day after they'd returned from a horrorcore concert in Michigan.
When Mark Niederbrock went to Kelley's home on September 17th to check on Wells, McCroskey attacked him from behind with the same weapon he used on the other three-- a wood splitting maul weighing about 8 pounds that McCroskey got from Kelley's backyard.
"He said that's what he picked up and he felt like because of the weight of it that nobody would suffer," said Ennis.
Ennis says McCroskey was angry about his failing relationship with Emma.
"I think he had a certain expectation of the relationship with Emma Niederbrock; what it was going to be like after a year on the computer and it did not turn out to be what he imagined it was going to be like," Ennis said.
The victim's families declined to comment, but issued a written statement saying their relieved the case is over and that justice has been done. A statement by McCroskey will be sent to the victim's families by the end of this week. 
Copyright 2010 WWBT NBC12. All rights reserved.