Low-cost Carytown veterinarian saving pets, money
Published: Aug. 26, 2010 at 8:00 PM EDT
|
Updated: Aug. 27, 2010 at 4:00 PM EDT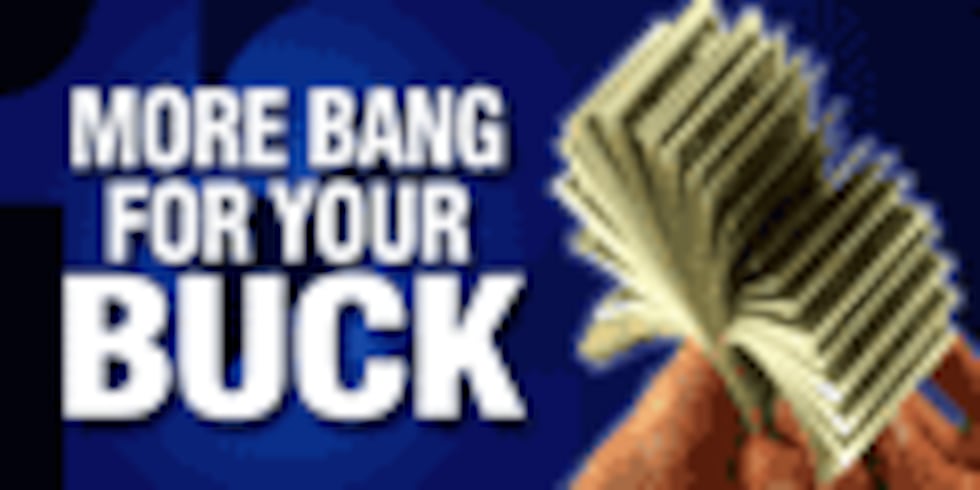 By Jennifer Warnick - bio | email
Posted by Phil Riggan – email
RICHMOND, VA (WWBT) - It's stressful to find out your pet needs surgery, but the big shock can come when you get the bill.
Veterinary procedures can cost thousands of dollars, forcing pet owners to make sometimes difficult decisions.  One local vet made it her mission to help you get More Bang for Your Buck.
"She likes to take advantage of when I leave the laundry basket on the floor and make toys for herself. She's been known to swallow a sock or washrag," said pet owner, Martha Childress.
And that was never a problem for 6 year old Bespin, until last March. Martha returned home after running the Ukrop's Monument Avenue 10K to find her dog acting strange.
"Her gums were starting to get really pale and she was real lethargic," she said.
She rushed Bespin to a vet. An x-ray showed a blockage in her intestines that was in danger of rupturing. Emergency exploratory surgery was the only option.
"$5000, I couldn't feasibly pay it," she said.
Martha was devastated to learn it would cost $5,000 to save Bespin's life. She looked at her choices, refinance her house, sell her car, but then opted for Bespin's former vet, Dr. Lori Pasternak.
"The two biggest bills you're going to run up in veterinary medicine are surgery and dental care," Pasternak said.
That was the motivation for opening Helping Hands in Carytown. This vet concentrates on dental work and surgery.
"The biggest heartbreak is when you know that the only thing standing between you and saving a pet's life is money," Pasternak said.
For affordability sake, Pasternak and her business partner figured out the lowest possible price they could charge and still stay in business. Their prices are listed on their website and there are no additional fees associated with visit.
"And then we took that price, added 5 to it," she said.
That money goes to a good citizen fund. If their low prices are still out of reach, pet owners can work off the debt.
"They have to give back and do community service for us or any of the animal rescue groups in the area."
As it turned out, Bespin ate an argyle knee sock. Doctors operated within an hour of Martha's call and Martha didn't break the bank to save her dog.
"I ended up paying $755. I've never found a vet to be more affordable and so up front," Martha said.
Copyright 2010 WWBT NBC12. All rights reserved.