Police concerned about increase in gang activity
Published: Feb. 10, 2010 at 6:46 PM EST
|
Updated: Feb. 11, 2010 at 4:05 AM EST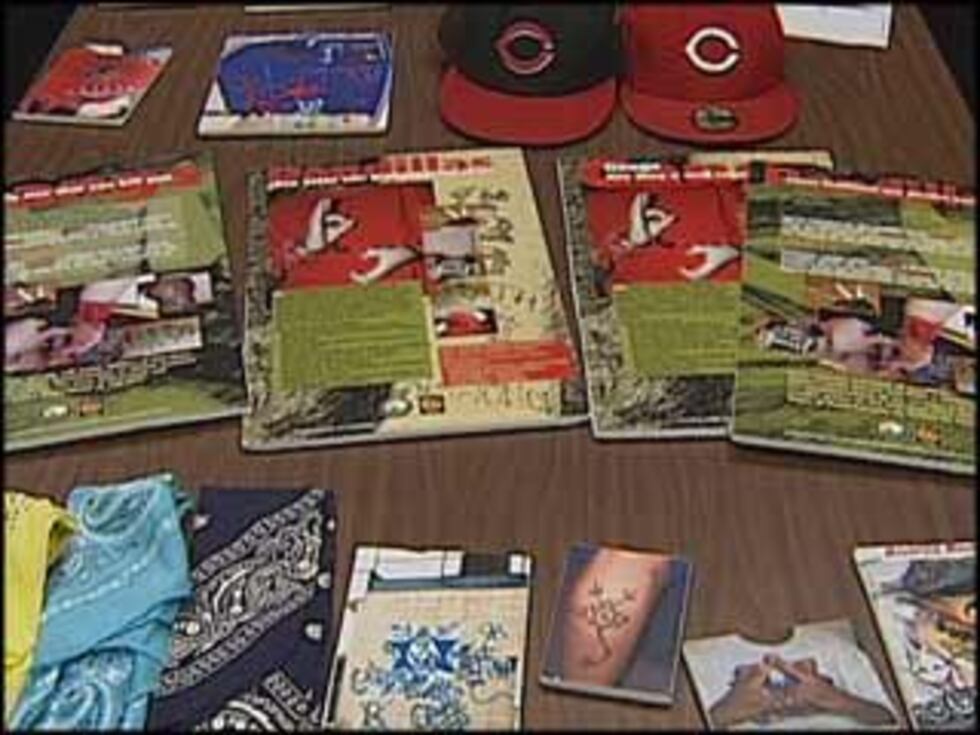 By Melissa Correa - bio | email
CHESTERFIELD, VA (WWBT) - Police tell us they're concerned about a recent spike in gang activity in Chesterfield schools.  These gangs are trying to recruit your children and there may be some warning signs.
It's dangerous activity that's now on the up-tick at local schools.

"Gangs are focused on school-aged kids.  So yes you're going to see more involved," said Cpl. Keith Applewhite. He is laying it all out on the table.  More national gangs are moving here: the Latin Kings, MS 13, Surenos 13, Gangsters Disciples, Bloods and Crips.

And anytime a gang establishes roots authorities say expect violence.
"They come in and they want the children to help them make the money and that's going to be through drugs, through stealing, through robberies," he said.

And it's not only boys.  Girls are targeted to deal drugs and smuggle contraband.

"Boys and girls start with the Latin Kings earlier. It's called the Almighty Latin King and Queens Nation. Girls can be at the same level as the male gang members," Applewhite said.

Police say most students join gangs for attention, which for them outweighs the consequences.
"The kids are getting in trouble and providing money back to the gang," he said.

Emblems painted on backpacks like this one are similar to tattoos which serve as a calling card for a particular gang. Children as young as nine have been caught carrying around the disturbing luggage.

"I have a blood member that I was working with who actually started in the gang when he was nine.  He was arrested at 16 for a firearms felony," Applewhite said.

"If your child seems to have a certain affinity for certain colors or bandanas or certain hand signals that could be a warning sign," says David Clementson with the Virginia Attorney General's Office.

"There are testimonials in the video about gangs wanting to recruit younger people," he said.

It showcases how gangs lure in kids and lead them down a path that often ends in one of three ways.

"It's either going to be prison, hospital or death," Clementson said.

The last thing police want is for people to assume kids are in gangs based only on clothing. Baggy pants, ball caps and jerseys are popular. You need to do the work to decipher if a student is dressed for school or dressed for violence.

"Learn more about gang life. Understand where it's coming from and then put the pieces of the puzzle together," he said.

"Gangs are out there.  And Virginia needs to do everything it can to combat them."

Police say the reason there are gangs in our neighborhoods: more people are moving here, Interstate 95 serves as a corridor for smugglers, some gangs consider it a new frontier -- a safe haven and others see it as territory waiting to be claimed.
Helpful Links
Chesterfield County www.chesterfield.gov
Police Department: 748-1251
Crime Prevention: 674-7006
Crime Solvers: 748-0660
Gang Awareness Training: 748-1268
Chesterfield Mental Health Support Services: 768-7202
Chesterfield County Dept. of Social Services: 748-1100
Virginia Gang Investigators Association: www.vgia.org
Virginia Office of the Attorney General Gang Reduction & Intervention Program: www.oag.state.va.us
(c) 2010. WWBT, Inc. All rights reserved. This material may not be published, broadcast, rewritten, or redistributed.