Sponsored - The following content is created on behalf of WHOA Behavioral Health and does not reflect the opinions of Gray Media or its editorial staff. To learn more about WHOA Behavioral Health , visit https://whoarva.com/.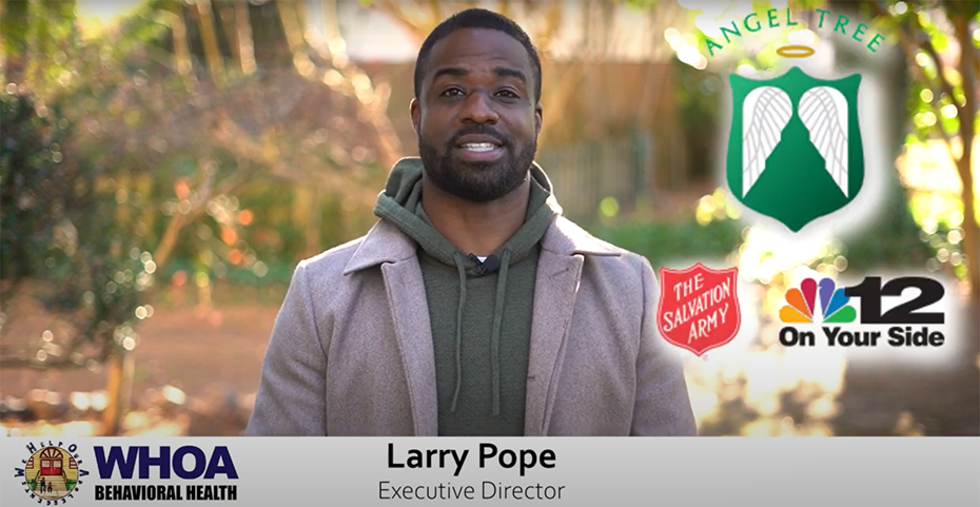 In this season of giving, it can be easy to lose sight of things -- especially your mental health. WHOA Behavioral Health is partnering with NBC12 and the Salvation Army to deliver a message unto you: your mental health matters.
We provide outpatient therapy, offering unique approaches like equine therapy, art therapy, music therapy, yoga therapy, and EMDR. Alongside psychiatric medication management, our services include community behavioral health services such as mental health assessments, intensive in-home services, substance abuse assistance, intensive outpatient programs, and community stabilization programs, including crisis residential.
Selecting a therapist is a personal choice, and understanding your unique needs is extremely important. At WHOA Behavioral Health, we excel at asking the right questions to ensure your comfort. Whether in-person or virtual, we consider your preferences, past experiences, traumas, and triggers, tailoring our approach to your individual comfort and requirements.
All our approaches are person-centered, meaning that everything that we do is based on what you want to work on. We may offer suggestions, but ultimately, you know yourself best. What sets us apart is our people, our staff. We genuinely believe we have the best team –people that are intentional with their efforts to help each client and are excited about what they do and really enjoy the work they do. So, it's a large group of us that are extremely excited to see people get better and healthier.
As the holidays approach and seasons change, it's very important to be mindful of your mental health. Reach out to a teacher, colleague, friend, or family member. If you don't seek help from us, seek help somewhere. Let's keep the conversation going!