Anchor and Reporter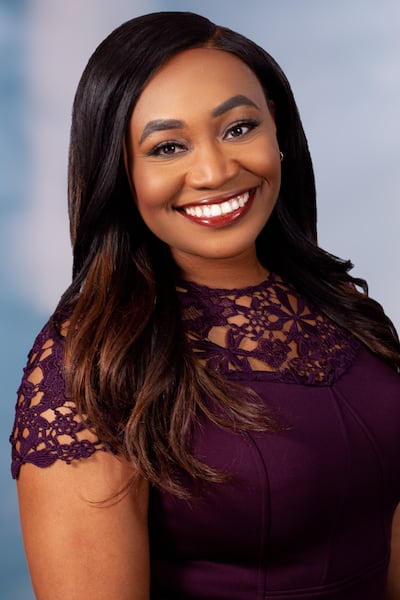 Raven joined the NBC12 team as an Anchor and Reporter in February 2023. She previously worked as a News Anchor/Reporter at WHEC, the NBC affiliate in Rochester, New York.
Raven helped launch the station's highly successful first-ever weekend morning newscast. While working in Western New York, Raven reported live during the aftermath of a mass shooting at a supermarket in Buffalo.
Prior to making the move to Rochester, Raven spent two years working at WCHS (ABC)/WVAH (FOX) as a News Reporter/Anchor in Charleston, West Virginia. During this time, Raven covered a number of big stories that garnered national attention. Two of these stories involved a local teacher dragging a student with autism through school and a young Kentucky child found alive after crews searched for him for several days.
Before coming to Charleston, Raven was the Morning News Co-Anchor/Reporter at KTVO (ABC) in Kirksville, Missouri. After graduating from the Missouri School of Journalism, Raven gained top 35 market experience at WTNH in New Haven, Connecticut. Raven worked at News 8 as the Social Media Specialist. When she attended the University of Missouri, Raven interned with Entertainment Tonight in Studio City, California, and WCAV in Charlottesville, Virginia.
Making the move to Richmond brings Raven closer home to family. Her father, former NFL player Vincent Brown, is the Head Football Coach at North Carolina A&T. An Atlanta native, Raven is a member of the National Association of Black Journalists (NABJ). Raven also loves to travel, shop and spend as much time as she can with family and friends.