Meteorologist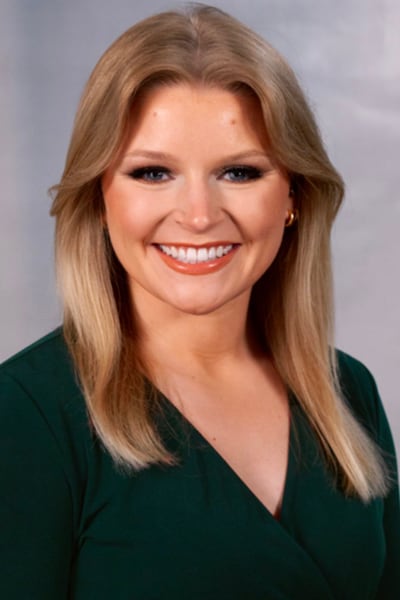 Rachel Meyers returned home to Virginia, joining the NBC12 First Alert Weather Team in September 2022.
Rachel grew up in Northern Virginia and is a graduate of Virginia Tech, where she earned her Bachelor of Science in Meteorology. She is excited to be closer to friends and family throughout the state. Passionate about hurricane season and severe weather, she is thrilled to forecast for and protect Central Virginia.
Rachel first got involved with forecasting when she was a radio meteorologist for Virginia Tech's station, 90.7 WUVT-FM. She went on to intern at a TV station local to her university, WSLS in Roanoke, VA then WJLA, in Arlington, VA. Rachel comes to us from WCTI/WYDO in Coastal North Carolina but began her career in the Midwest at KHQA in Quincy, Illinois.
She and her rescue dog, Ralphie, are happy to now call Richmond home.
Updated: Oct. 10, 2022 at 3:57 AM EDT
|
Cool mornings and mild afternoons will be the pattern for our week ahead, next rain chance arrives Thursday
Updated: Oct. 7, 2022 at 5:32 AM EDT
|
Sunshine and warmer temperatures return to close out the work week with cooler temperatures for the weekend.
Updated: Sep. 30, 2022 at 3:38 PM EDT
|
By
Nick Russo
,
Megan Wise
,
Rachel Meyers
and
Andrew Freiden
Ian's remnants bring Friday rain and then another batch late Sunday/Monday