Digital News Supervisor
Roanoke VA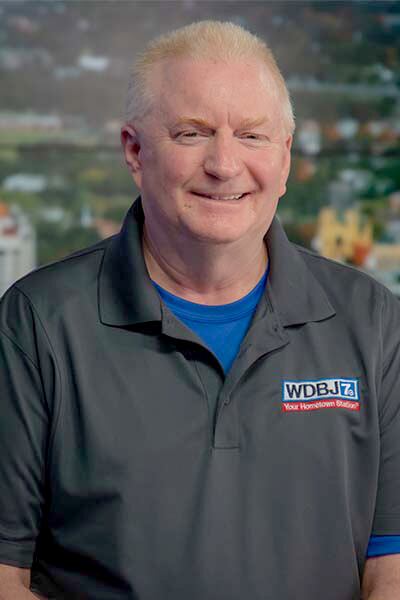 Pat was born and raised in Reno, Nevada, and studied journalism at the University of Nevada, Reno.
He became a top 40 radio disc jockey in 1983, at age 19. and was in radio mostly full-time in Reno and Sacramento, CA until 2006. He moved from music radio to news/talk as a news anchor and then talk show host.
2006 is when he became a writer and producer of a new Reno 10pm CW newscast, and when that ended in 2008, he moved to the ABC affiliate as a producer. That led to stints as assignment manager and digital content manager over the course of his 11 years there. An honor was when he was inducted into the Nevada Broadcasters' Hall of Fame.
In 2019, his wife retired, their kids being grown, and they decided to try another part of the country, so they sold the house, packed everything into PODS and headed east. During the trip came this opportunity, and here he is!
Pat is a huge fan of the Bee Gees, Michael Keaton, the LA Dodgers and the color purple.