Multi-media journalist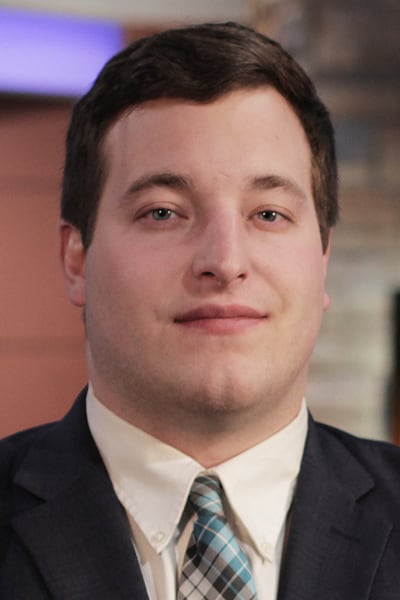 Mike Fussell joined the WAVE 3 News team as a reporter/multimedia journalist in March 2018.
He's been fighting to tell the top story since he was forced to share a hand-me-down camcorder with his twin sister at the age of 10.
Before arriving in WAVE Country, he covered news and sports as an anchor/reporter at Raycom sister station WALB in Albany, Georgia, winning an award from the Georgia Association of Broadcasters for his 2016 election coverage.
Mike was at the scene reporting after a tornado outbreak killed more than a dozen people in South Georgia. He was also in the courtroom for major developments of the 12-year-old cold case murder of Tara Grinstead; and followed law enforcement as a manhunt for the killer of two police officers took place in Americus, Georgia.
He also got the opportunity to cover the Masters Tournament at Augusta National Golf Club.
Previously, Mike covered news and sports as a weekend anchor/reporter at KTVF-TV in Fairbanks, Alaska. There, he told stories about local government, the environment, business and native Alaskan affairs. He filed live reports from the Iditarod and Yukon Quest sled dog races.
A story Mike did on the arrival of new Apache helicopters at U.S. Army base Ft. Wainwright was named "2016 Best News Story" by the Alaska Broadcasters Association.
Before moving north, Mike graduated from American University in the spring of 2014, with majors in Broadcast Journalism and Business Administration.
While living in Washington, D.C., he worked as a world news/digital intern at Chinese broadcaster CCTV America and as a reporting intern at Voice of America.
Mike is a native of Chagrin Falls, Ohio. He enjoys cooking, running, playing rugby and traveling. He is always looking for a new story to tell.