Reporter/anchor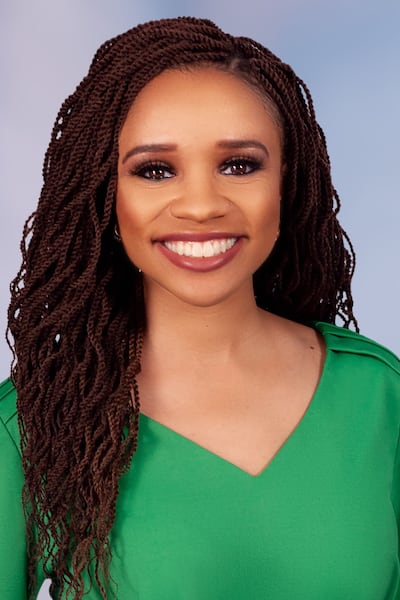 Jasmine Turner is an Emmy-award-winning anchor and reporter for 12 On Your Side.
She joined the team in October 2016. Jasmine was born and raised in Henrico County and attended The Richmond Montessori School and The Collegiate School. Her college years were spent at Elon University, where she graduated with a degree in Broadcast Journalism. Before returning to Richmond, Jasmine was a multimedia journalist and weekend anchor for WECT News in Wilmington, North Carolina.
Jasmine has covered several breaking news events in Central Virginia, such as the chaos in Charlottesville in August 2017 and the deadly tornadoes caused by Hurricane Florence in September 2018.
In 2021, she joined the On Your Side Investigators team. Through the On Your Side franchise, she helps the community solve issues they may be encountering, such as housing, healthcare and consumer issues. She also co-hosts 12 On Your Side's monthly Managing Your Mental Health segment, which was created to offer resources to the community.
Jasmine strives to live by the words of a song written by Alma Androzzo: "If I can help somebody as I pass along, then my living will not be in vain."
Outside of the newsroom, she loves spending time in the community. In addition to serving on several volunteer boards, you'll often find Jasmine hosting events or speaking to students. She is also passionate about helping others live well. She is a certified yoga teacher.
Jasmine is ecstatic to be in her hometown, anchoring and reporting for the station she grew up watching. Her family means the world to her. She is especially grateful for her husband Marcelus, her bonus daughter Aubrey, and their rescue dog Libbie!
Affiliations
Serves on alumni boards for the Collegiate School and Richmond Montessori School
Awards
Emmy Award winner for coverage of the "Chaos in Charlottesville" in 2017
Emmy Award winner for Newscast - Daytime (1pm - 8pm) - Medium Market (50+) 12 News at 5:00 WWBT
Emmy Award winner Weekend Newscast - Medium Markets (50-99) 12 News Weekend WWBT
Elon University 10 under 10 Alumni Award