Reporter
Harrisonburg, VA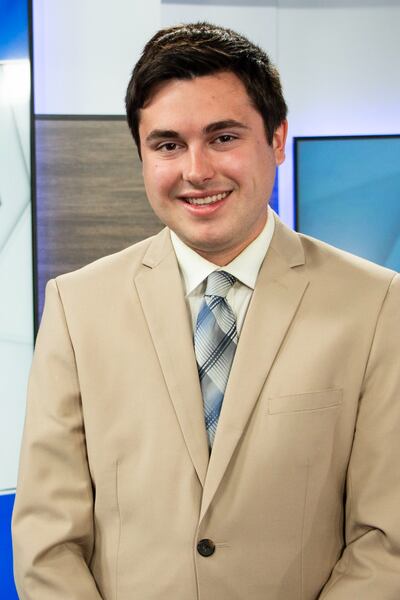 Colby Johnson joined the WHSV news team in May of 2021. He is a multimedia journalist covering Rockingham County and the towns within it, he is also the weekend reporter.
Colby was born in Pittsburgh, Pennsylvania, but grew up outside of Roanoke, Virginia in Botetourt County. He graduated from Lord Botetourt High School in 2017 and attended James Madison University in Harrisonburg.
While at JMU he worked as a news reporter on the radio for WSVA news, where you may have heard him delivering area news and traffic reports. Colby got his start in video journalism with Breeze TV on JMU's campus, where he served as a reporter, anchor, and producer over the course of three years.
In his spare time Colby is a enjoys watching sports, and exploring the valley, especially its many beautiful hiking trails. He is always looking to learn more about the community and connect with people in the valley.
Have a story idea? Send it Colby's way!