Multimedia Journalist/Drone Pilot
Harrisonburg, Virginia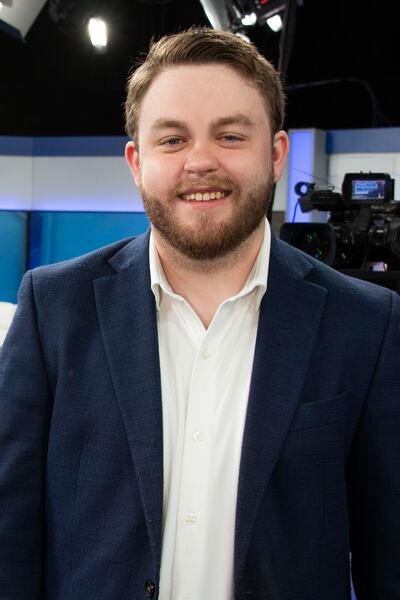 Mike joined the WHSV as a News Editor in October 2022 and transitioned to being a Multimedia Journalist in May 2023. He went to school at James Madison University where he studied Media Arts and Design with a Journalism concentration.
He is also an FAA-certified Drone Pilot. He sometimes makes the Air3 content here at WHSV.
Mike was born and raised in Woodbridge, Virginia. He went to community college at Northern Virginia Community College and decided he wanted to make the Valley his new home.
While in college, Mike served as a print journalist for James Madison University's student-run newspaper "The Breeze." There he covered topics ranging from LGBTQ+ activism to election coverage.
Before entering the news industry, Mike worked in the restaurant industry for 6 years. He held positions ranging from Take-out specialists to Bartender/Assistant Manager.
Mike loves listening to people's stories and getting to know the people around him. He is always looking for story ideas so if you have any, send them his way.