Chief Meteorologist
Harrisonburg, va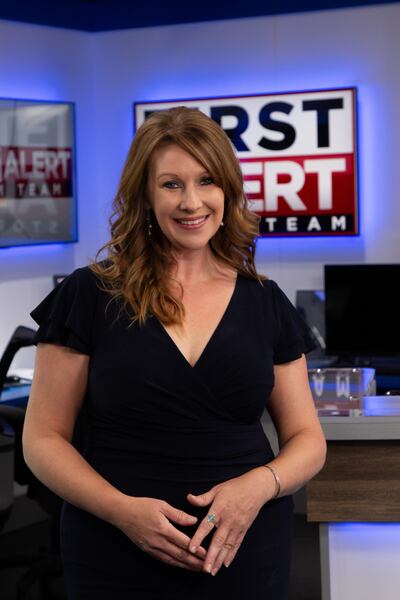 Chief Meteorologist Aubrey Urbanowicz holds the seal of approval from the National Weather Association.
Aubrey has been with WHSV since 2010. You can catch her on WHSV's news at 5, 6, 10 and 11pm newscasts.
A former bartender, turned Meteorologist. Aubrey discovered her passion for weather while traveling as a corporate trainer for a restaurant chain. She went back to school for Meteorology and graduated in 2009.
Since moving to the Shenandoah Valley, Aubrey has developed more of an interest in weather history, especially the history of historical storms in the local area. She's always willing to hear your story about past weather events. If you have an interesting story or memory, send her an email!
Aubrey loves calling the Shenandoah Valley home with her rescue dog dog, Bear. Bear was adopted locally through Augusta Dog Adoptions.
Aubrey loves the area so much she convinced her family to move nearby. Her brother Andrew and parents also call the Shenandoah Valley home.
When she's not staring at the clouds, Aubrey loves to read, garden, hike, and enjoy everything this area has to offer.
Education
ETSU
Mississippi State
Affiliations
National Weather Association
Awards
AP award winner, Best Weathercaster
AP award winner, Best Weathercast (weather team)
Updated: Mar. 10, 2023 at 11:30 PM EST
|
Storm of the Century, Blizzard of 1993
Updated: Aug. 3, 2022 at 6:03 PM EDT
|
A look onboard the Virginia Scenic Railway
Updated: Nov. 2, 2021 at 9:10 PM EDT
|
First snow for some parts of the Allegheny Mountains. November 2, 2021