CoStar Group partners with Feed More for Thanksgiving food drive
Published: Nov. 18, 2023 at 7:25 PM EST
|
Updated: Nov. 20, 2023 at 9:13 AM EST
RICHMOND, Va. (WWBT) - Outside CoStar Group's office along Semmes Avenue on Saturday, more than 50 volunteers handed out turkeys and produce boxes to make sure families have a Thanksgiving meal on their dinner tables.
CoStar Group hosted the community giving event in partnership with Feed More, a food bank that collects, prepares and distributes food to people in need across Central Virginia.
During the event, more than 500 turkeys, 500 produce boxes, and 500 nonperishable boxes were handed out to Richmond families before Thanksgiving.
Aaron McClung, chief development officer for Feed More, told NBC12 that this event is all about taking care of their neighbors and lending a helping hand during the holidays.
"This time of year just reminds us how sometimes people in our community need help, and our friends at CoStar Group recognize that, and they partner with us to make sure no neighbor goes hungry during the holidays," McClung told NBC12. "It's a great giving opportunity and a reminder to take care of those less fortunate than us."
McClung said this is the third year CoStar Group has partnered with Feed More for the Thanksgiving food drive.
This event is also a culmination of CoStar Group's seasonal food drive in Richmond, which ran through Nov. 10. During this, CoStar Group said over 1,500 pounds of nonperishables were collected for the Feed More food bank.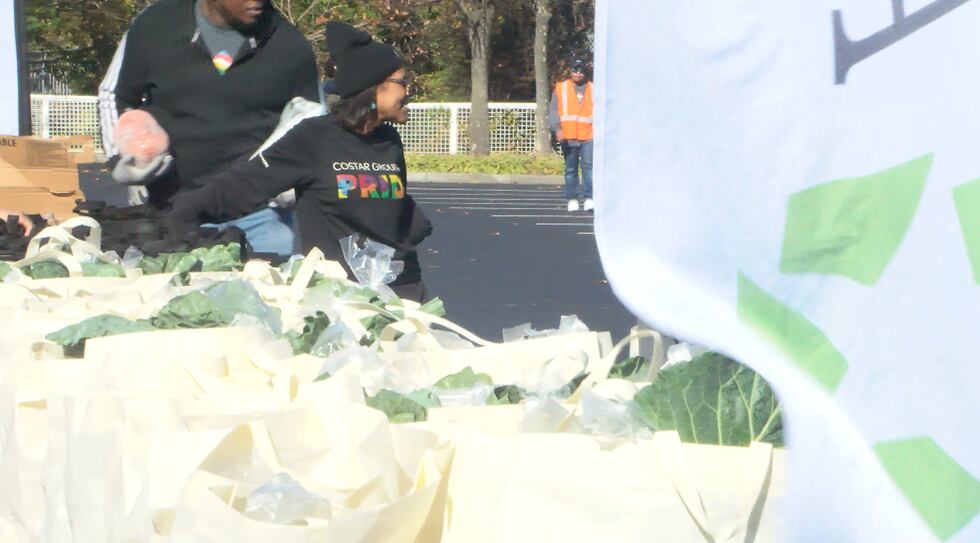 Copyright 2023 WWBT. All rights reserved.