Colonial Heights Police warn of fake officer calls
Published: Nov. 19, 2023 at 2:14 PM EST
COLONIAL HEIGHTS, Va. (WWBT) -Scammers are actively using more creative tactics to trick people into handing over their hard-earned money during the holiday season.
This becomes even more apparent as the Colonial Heights Police issue a statement warning residents about a caller pretending to be a police officer and requesting gift cards.
Police are investigating after they say they've received several reports of unknown individuals calling members of the community identifying themselves as a Colonial Heights Police Officer. The individual then informs the resident that they have federal warrants and asks them to purchase Apple Gift cards.
Officers want residents to know that these calls are fraudulent and ask anyone who receives a similar call to contact police immediately.
Colonial Heights Police issued this statement on Facebook: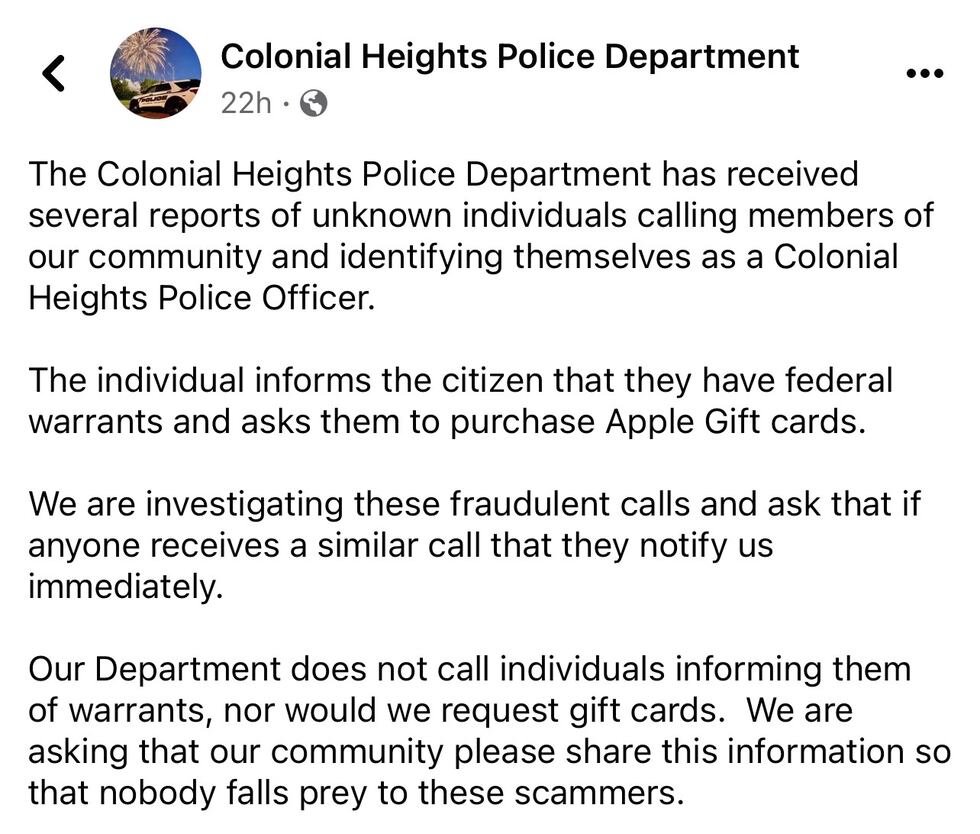 Copyright 2023 WWBT. All rights reserved.