'Pulled at all our heartstrings': Search efforts ramping up to find out who shot bald eagle
Animal Control Supervisor Amanda Richards: "We're looking for any tips and leads."
Published: Nov. 17, 2023 at 6:27 PM EST
COLONIAL HEIGHTS, Va. (WWBT) - Search efforts are ramping up in Colonial Heights this weekend to find out who shot a bald eagle.
On Monday, Colonial Heights Animal Control Supervisor Amanda Richards received a call about the bald eagle, who was found along Hampton Drive.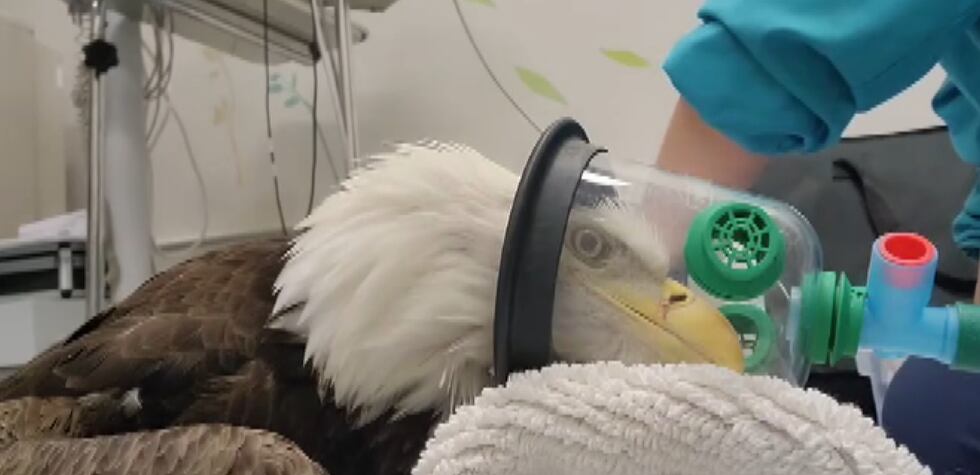 "When I arrived on the scene, I did go ahead and find that bald eagle at the back of the residence," said Richards. "The eagle did have significant injuries near its tail end. Once it was secure, we did assess it, and it did appear as it had been shot."
The bald eagle was rushed to Richmond Wildlife Center for medical treatment, but had to be put down due the serious injuries it faced.
"Anytime you're dealing with animal cruelty, whether it be companion animal or otherwise, is really disheartening," said Richards. "Not only to find an animal that doesn't have a voice injured, but then you go ahead and throw in the mix it is wildlife and it is a bald eagle that is one of America's symbols, you kind of get that a little bit more of a chill feeling indicating why would someone want to do that."
In this moment, Richards believes the bald eagle was shot sometime between Oct. 28-31.
"Right now, our timeframe is at least it was down for a week," said Richards about the investigation.
On Saturday, volunteers plan to meet up in Colonial Heights to pass out fliers and raise awareness about the case with a goal to track down the person who pulled the trigger.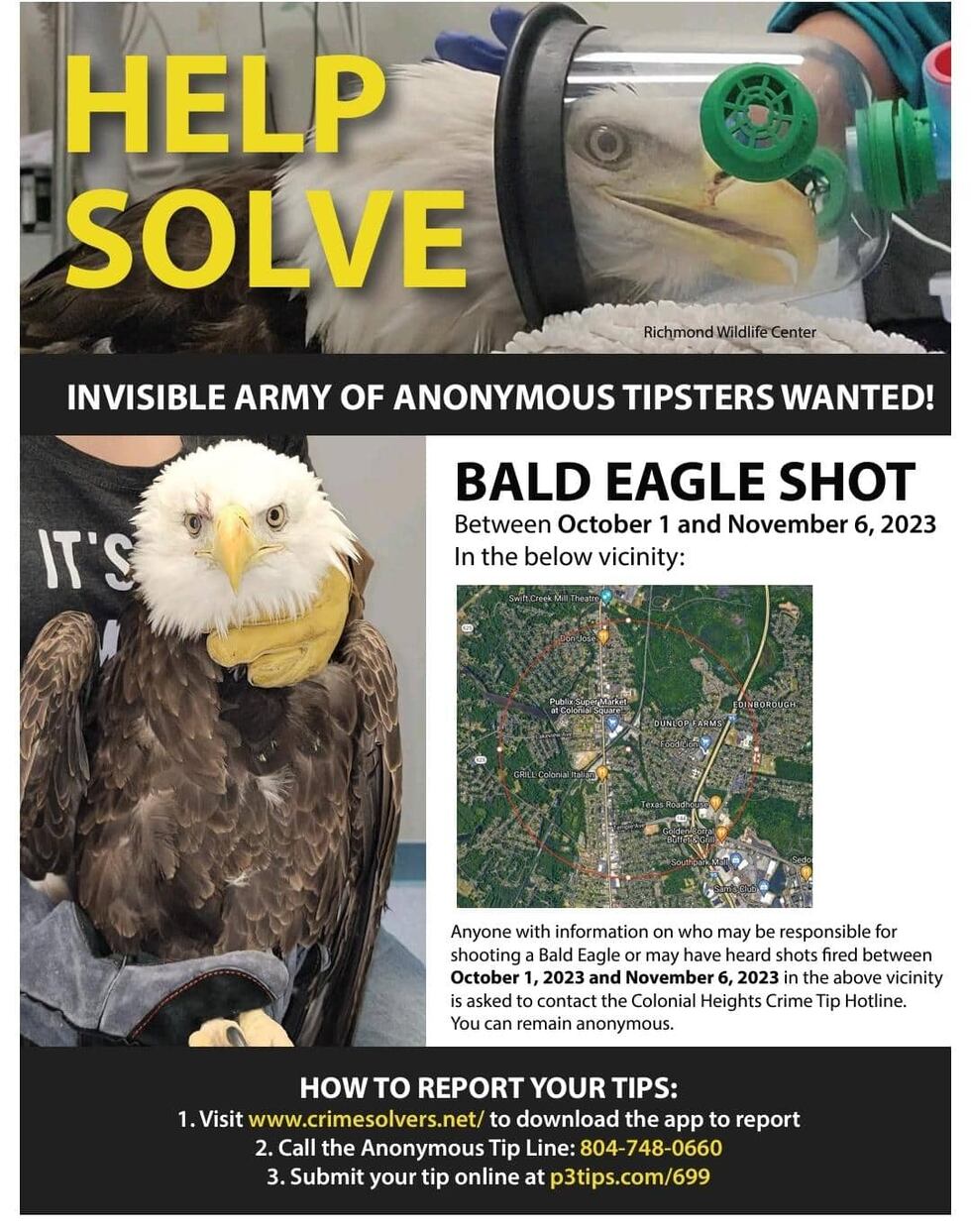 "Someone might know something," said Richards. "Right now, we're looking at it's about a mile radius from where that eagle did go down in any direction. If you are in the city of Colonial Heights, we're a very small community. Hopefully, just go ahead and ask your neighbors, friends, etc. and see if they heard anything and encourage them to come forward."
Volunteers will meet up at St. Michael's Episcopal Church at 10 a.m. on Saturday to pass out fliers and raise awareness about the case. Richards says anyone is invited to participate in this.
Anyone with information about this case can call Crime Solvers at 804-748-0660 or Colonial Heights Animal Services at 804-520-9397. Tips can also be sent to Amanda Richards by emailing: richardsa@colonialheightsva.gov
Copyright 2023 WWBT. All rights reserved.