Greensville Correctional Center announces change in leadership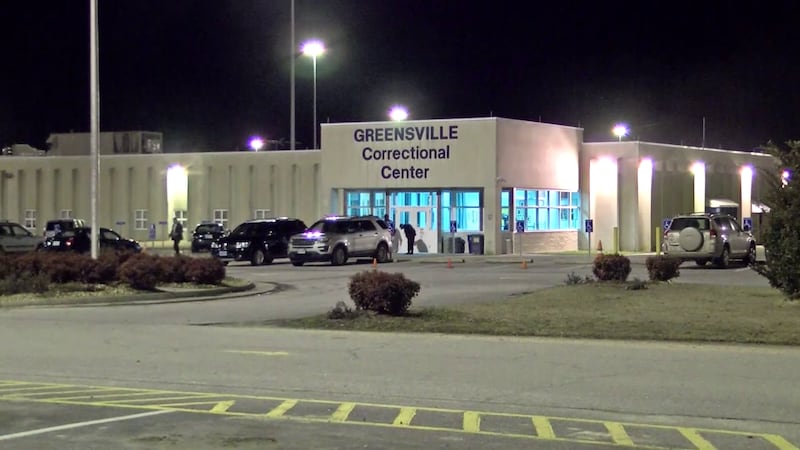 Published: Nov. 17, 2023 at 3:40 PM EST
RICHMOND, Va. (WWBT) - The Virginia Department of Corrections says new leadership is in place at Greensville Correctional Center.
Kevin McCoy, formerly Warden at Sussex I State Prison, has been named the new lead warden; David Newcomer, formerly the Warden at Augusta Correctional Center, has been named warden; and Frank Roach, formerly the assistant warden at Dillwyn Correctional Center, has been named assistant warden.
The former leadership has been reassigned to other facilities.
The change in leadership comes as the facility conducted a large drug/contraband shakedown from Oct. 30 through Nov. 14.
A large number of suspected drugs were seized by security and Special Response Team members, including:
Heroin

Cocaine

Buprenorphine strips

THC and THC Wax

Possible crack cocaine

Possible spice

Steroid tablets

A white, powdery substance

A white, crystalline substance

A brown, powdery substance

A brown, liquid substance

A grey, powdery substance

A black, tar-like substance

Many unknown substances
"Security Staff employees also recovered 21 homemade weapons and 10 cell phones (which are considered contraband in VADOC facilities). VADOC employees also recovered several pieces of contraband homemade clothing," VADOC said in a news release.
VADOC says it is working on a plan to address the flow of drugs and contraband into the center, which houses 2,424 inmates.
Copyright 2023 WWBT. All rights reserved.