Virginia members of Congress ask for investigation into site pick for new FBI headquarters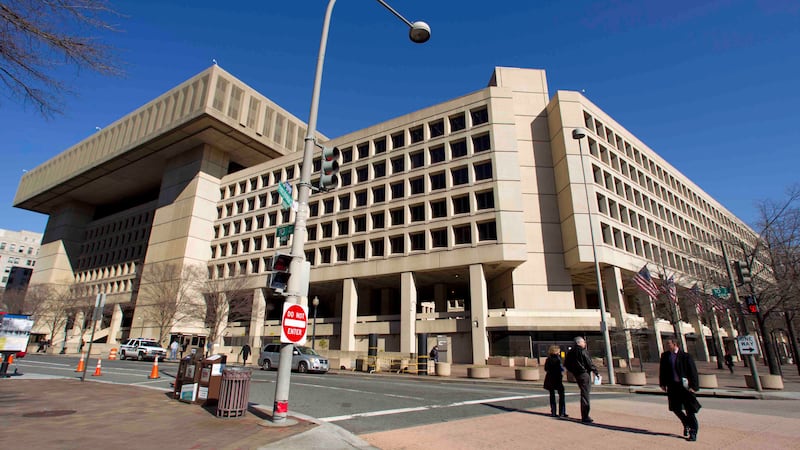 Published: Nov. 16, 2023 at 9:05 AM EST
Eleven members of Virginia's 13-member congressional delegation are asking the acting inspector general for the federal General Services Administration to launch an investigation into the agency's site selection process for the new Federal Bureau of Investigation headquarters.
"There is overwhelming evidence suggesting that the General Services Administration (GSA) administered a site selection process fouled by political considerations and alleged impropriety — one that was repeatedly curated to arrive at a predetermined outcome," the Nov. 15 letter said.
The request followed the announcement last week that the FBI's new headquarters will be located in Greenbelt, Maryland, rather than in Landover, Maryland, or Springfield, Virginia.
That decision, which was made by the GSA, has sparked a furious backlash from Virginia's members of Congress and Gov. Glenn Youngkin, who have pointed to concerns raised by FBI Director Christopher Wray about "the fairness and transparency" of the selection process. In a letter to FBI staff about the Greenbelt choice shortly after it was publicized, Wray alleged that there may have been "a potential conflict of interest" involving a high-ranking GSA official who overrode an agency panel's unanimous recommendation that the headquarters be located in Springfield.
"The FBI observed that, at times, outside information was inserted into the process in a manner which appeared to disproportionately favor Greenbelt, and the justifications for the departures from the panel were varied and inconsistent," Wray wrote. "Moreover, with one immaterial exception, each of the senior executive's deviations from the unanimous panel either benefited the Greenbelt site or disfavored the Springfield site."
While Wray did not name the official in his letter, documents released by the GSA last Thursday identified the individual as Nina Albert, the agency's former commissioner of public buildings and a prior employee of the Washington Metropolitan Area Transit Authority, which owns the Greenbelt site.
READ MORE ON VIRGINIAMERCURY.COM >>>

Copyright 2023 WWBT. All rights reserved.