Virginia voters gave Democrats control of the legislature. What will it mean for policy?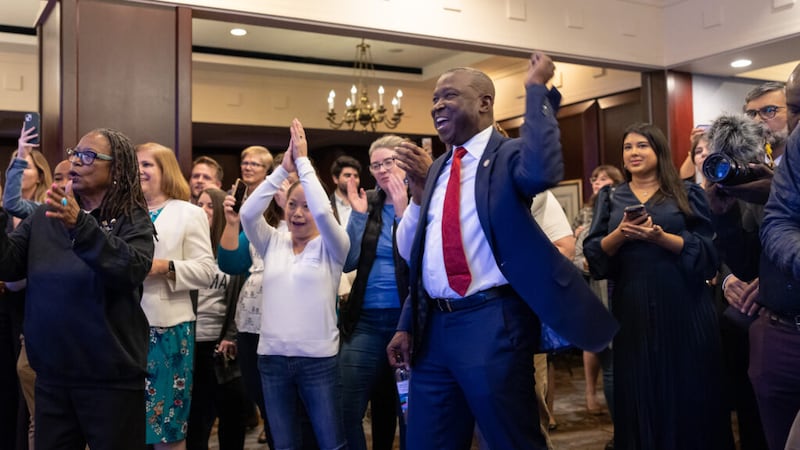 Published: Nov. 13, 2023 at 6:37 AM EST
The two-year period before the arrival of Gov. Glenn Youngkin was the first time in decades that Democrats controlled both chambers of the Virginia General Assembly. Come January, they'll be back in charge.
That sets up a policymaking dynamic that hasn't been seen in Virginia since the 1990s: A Republican governor working with a fully Democratic legislature.
Because Youngkin will still be able to veto anything the slim Democratic majorities send to his desk, it won't be anything like the burst of legislative breakthroughs on big topics that Democrats pushed through in 2020 and 2021. With a 21-19 majority in the state Senate and a 51-49 majority in the House of Delegates, Democrats lack the supermajorities needed to override vetoes and enact new laws over Youngkin's opposition.
After a redistricting-fueled retirement boom earlier this year, more than a third of the candidates elected to General Assembly seats last week will be new to the body, adding a new element of unpredictability to how votes might shake out.
It's unclear what might top the state's legislative agenda once the new legislature is seated, but here's a look at what last Tuesday's results could mean for a few big policy issues.
READ MORE ON VIRGINIAMERCURY.COM >>>

Copyright 2023 WWBT. All rights reserved.